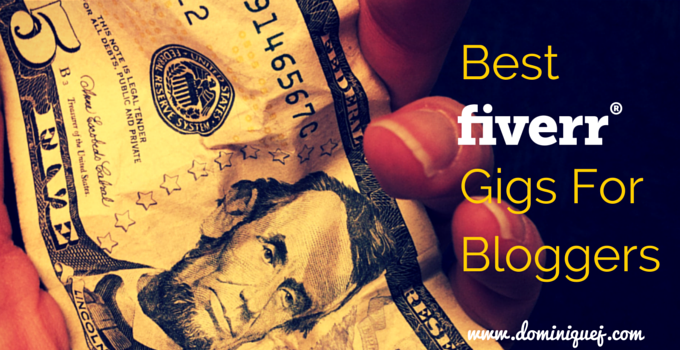 Building up a blog from nothing takes a lot of hard work, time, dedication, and in some cases, some money. You might want a logo made, some social media graphics, an intro for videos, or some help with a WordPress bug. Instead of going out and spending hundreds or thousands of dollars to get this stuff done, how about you just spend $5 and get it done on Fiverr?
What Is Fiverr?
In case you're out of the loop, and confused as hell about what I'm talking about, Fiverr is a marketplace where people offer different services for $5. You can get design work, graphics, tech help, advertising and a lot more. They've changed up a good deal since they first started, and now gigs can end up costing you over $100 when you order all the extras that people offer. But you can still get good gigs for $5 (plus fees) depending on what you're looking for.
I like to use Fiverr for certain tasks that I either can't do myself, or would rather save myself the time and have someone else do it for five bucks. Always remember to value your time. If you're not great with code, why spend an hour or two trying to figure out how to fix a problem on your blog's sidebar when you can have it done for $5? If you have no eye for design and don't know how to use Photoshop, why spend hours watching YouTube videos trying to figure out how to use layer masks? Order a gig on Fiverr and have one made for you.
I'm not telling you not to learn any new skills. But I am saying that if you can afford to spend a little bit of money to get things done that would probably take up a lot of your time, you should consider it. One thing that I hear really successful entrepreneurs talk about all the time as one of their keys to success is that they focus on their core strengths and what they do best, and hire people for the other stuff. As a blogger, your core strength is probably creating the content for your site. The more time you're spending doing things that you're really not that good at, the less time you have to focus on creating awesome content.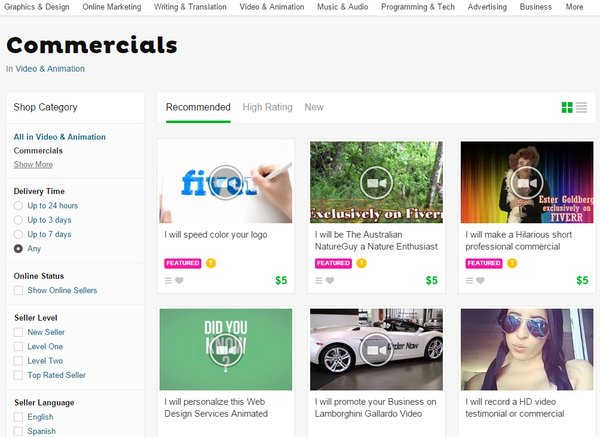 My Fiverr Disclaimer
Whenever you're outsourcing any type of work, you have to realize that you're not going to get a winner every time. Be careful about who you order from. ALWAYS look at their reviews first, and if they have samples, take a look to make sure the quality of their work is what you're looking for.
And let's be real here for a second. I've ordered some logos from Fiverr where the quality was actually a lot better than what you would expect for $5. But I've also had logos done that looked exactly like I paid $5 for them. Basically, don't expect to get the quality of a $500 job for $5, or you're going to be setting yourself up for a world of disappointment. Don't be the dude that gets pissed because the 500 word article you paid $5 for has grammatical errors.
Also, one of the most controversial topics about Fiverr is their SEO gigs. I'm not going to get into a whole debate about it, but I'll just say this. Spending $5 on an SEO package and expecting great results is a waste of $5.
Lastly, make sure you read the full description before ordering a gig. Sometimes the sellers might want you to message them before ordering, or specify that certain things aren't included in just the $5 gig. It'll help you avoid a lot of confusion and misunderstandings, trust me.
Best Fiverr Gigs For Bloggers
It's really easy to get lost in all of the gigs you can find on Fiverr. In order to make your life a little easier, here are some of the best types of Fiverr gigs that your blog can benefit from, and are actually worth it.
Logo Design
I'm pretty sure logos are probably at the top of the list of the most popular types of Fiverr gigs that people order. A lot of professional graphic designers might disagree with me on this, but Fiverr's not a bad place to get logos made. Logos are really something that you have to look at samples for before you order though. Here's an example of a logo I had made for a site I had a long time ago.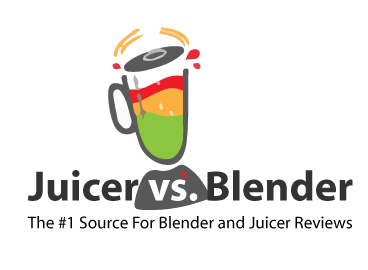 This is the actual gig I ordered. I have no affiliation with them.
A lot of logo design gigs will make you pay for extras to get a vector image of your logo. That means that the file they give you will be able to be resized without becoming pixelated and losing quality. If the extra is like $5, I say go for it. But if it's $20, then I'd skip it. You can actually get a separate gig where someone will vectorize your logo for you! Just give them the file that the designer made and they'll turn it into a vector image for you for $5.
Infographics
I've talked about the importance of using images for your blog before. And I've also talked about how much I suck at graphic design. Tools like Canva and Piktochart definitely make life a lot easier for me, but if you don't want to bother with dealing with any of that stuff, you can hit up Fiverr to have an infographic made for you.
For most of the infographic gigs, you'll have to supply them with the data yourself or order an extra if you want them to do it for you. I'd recommend using your own data so you know it's legit.
Social Media Graphics
Need a Twitter header or Facebook cover photo? You can get them made for the cheap on Fiverr. But before you order, look at their samples (starting to notice a theme here?).
A lot of sellers will just take an image and lay text over it. Honestly, you can do that yourself really quickly with Canva and save yourself the $5. Look for people who actually put some level of customization in their work so you're actually getting something unique.
Social Media Graphics Fiverr Gigs
Video Intros
If you're mixing in videos with your blog, then you'll want an intro to play before the video starts. Fiverr's really good for video intros because most of the time the sellers are just using a premade template off VideoHive or some other site, and inserting your logo, so they end up looking really professional. It saves you money on having to buy software and the templates yourself. The templates alone can cost you over $20. Not to mention the time  you're saving by not having to do it yourself.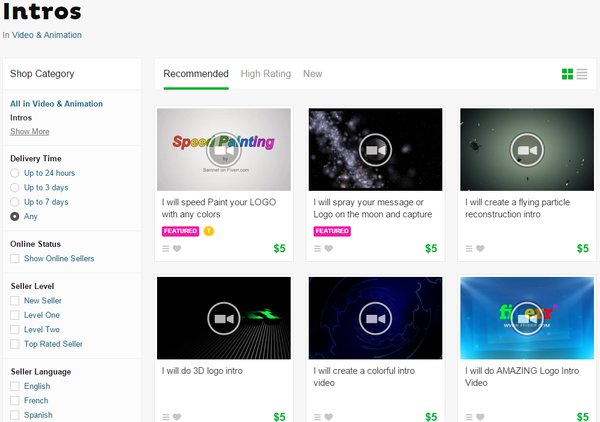 Stop Motion or Whiteboard Videos
This is another cool way to add videos to your blog. You can get short stop motion videos or whiteboard videos made to showcase new products you're launching, or just as a little introduction to your blog. Most of the $5 videos will be about 30 seconds, which is enough time to explain a concept, then direct traffic to your full blog post on your site.
Stop Motion & Whiteboard Video Fiverr Gigs
Quirky Videos
Nothing gets attention for your blog like a breaking news video. Fiverr is full of people who will make different out-of-the-box videos that you can use to promote your blog. Get them made, upload them to your YouTube channel and start spreading the word. You can get really creative here with all of the weird videos people make on Fiverr. I mean, they have a whole section dedicated to puppet videos. Yea, I said puppet videos.
Start Fiverring!
Those are some ideas to get you started with Fiverr. I didn't even get into all of the other things you can get done on like hiring a virtual assistant, keyword research, or even WordPress site migration. The next time you need a task done, head over to Fiverr and see if there's a gig for it before paying someone a ton of money to do it for you.
Have you used Fiverr to help grow your blog? I'd love to know what kind of gigs you ordered, and how it turned out. Let me know in the comments or tweet me!