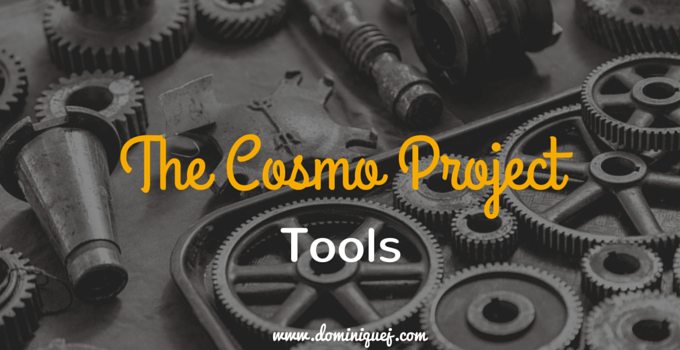 I've written about some of my favorite tools before, but I thought I should take some time to mention the specific tools I'm using for the Cosmo Project. I've been using various pieces of software for content creation, marketing, SEO and other things that are helping me grow Cosmo. Some of them I've had for a while and use for other sites, and others I picked up specifically for this project.
And let's be honest, who doesn't love a blog post about tools and software? So let's get started!
WordPress Plugins & Theme
I'm using a lot of the same plugins for Cosmo that I use on this site, because they're my favorites.
Akismet: I use Akismet to block all the SPAM comments I get. So far it has blocked nearly 10,000 SPAM comments for me.
Click to Tweet: This plugin lets me add nice looking boxes with pre-populated Tweets like the one below.
Contact Form 7: This is my go-to plugin to add custom contact forms to my site.
Custom WordPress Sidebar Plugin: This let's me set different sidebars for specific posts or pages on the site. Honestly, I'm thinking of switching to this plugin instead though.
Google Analytics: It's how I quickly add the Google Analytics code to my site.
Instapage: How I integrate Instapage into my site. More on this later.
Jetpack: This gives you a lot of added functionality to your site without having to download 10 different plugins.
jQuery Pin It Button For Images: Lets me add the Pinterest "Pin it" buttons on my images.
Launcher: Just a nice plugin to put up when I'm doing maintenance on my site. I used it when I switched themes because I had to go in and change up a lot of images and content format issues.
Pretty Link Lite: I use this to cloak affiliate links on the site.
Simple Lightbox: It adds lightboxes to the images.
Sumome: I use the email signup functions, and might start using the heatmap too.
WP Review Pro: I have some product reviews on the site. This plugin makes them look better and also adds the markup so they have the stars in the search results.
WP Shortcode by MyThemeShop: This lets me add shortcodes into my content to give them better layouts without having to use coding.
WP Subscribe Pro: Another plugin I use for email optin-boxes. I'm using this one at the end of my posts.
WP-Optimize: This plugin cleans your database by removing necessary files, which can help your site speed up a bit.
Yoast: Hands down, my favorite SEO plugin.
Last but not least, the WordPress Theme I'm using is SteadyIncome by my guys at MyThemeShop. I always recommend their themes because they're very well-coded, quick and they look great. I'm using one of their themes for this site too.
Now onto the other tools I'm using.
Long Tail Pro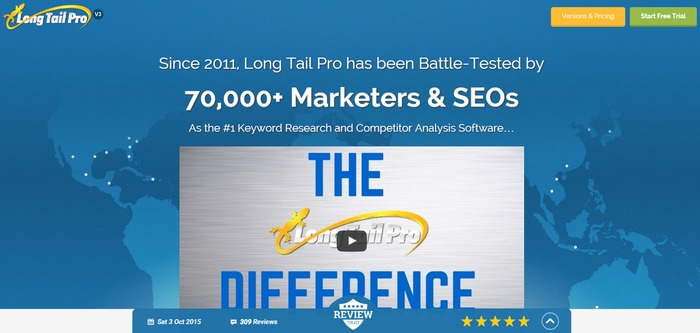 Long Tail Pro is my favorite keyword research tool. I'm using it to find laser targeted long tail keywords that don't have a ton of competition. That means they're easier to rank for and bring more qualified traffic.
Sprout Social

I use Sprout Social to schedule my social media posts and monitor my social media analytics. I also write for their blog, so if you're looking for some social media-specific content, check me out over there! Using a social media dashboard is a requirement in my opinion.
Ninja Outreach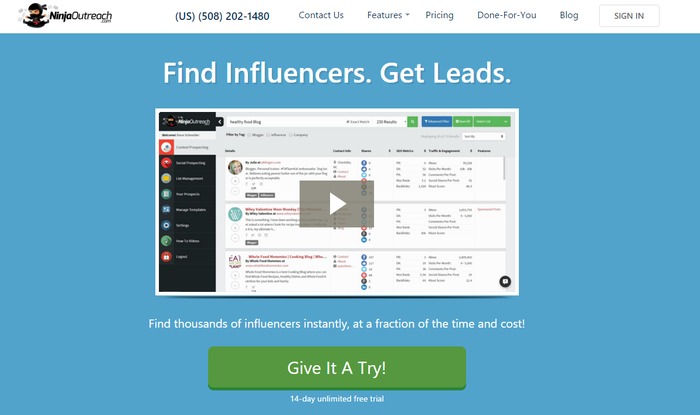 I'm doing a lot of blogger/influencer outreach for Cosmo to help promote the site, earn links and make connections. Ninja Outreach is a tool that helps me find bloggers and influencers, and also contact them. You can read my Ninja Outreach review here. At the time of the review, I only had access to the beta version of the web tool. Since then, I've purchased a full account with them and I'm loving it.
BuzzSumo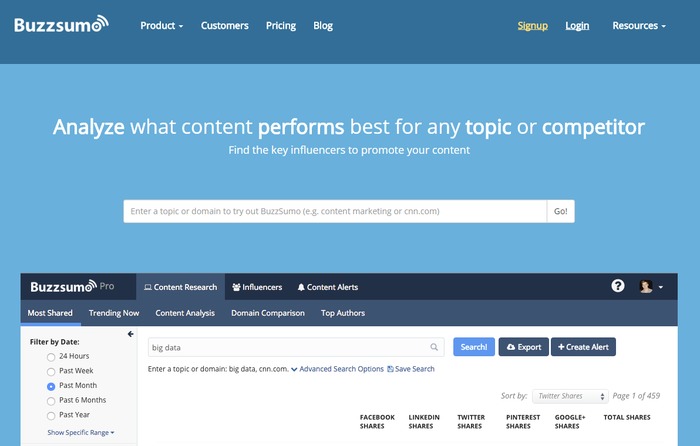 Another tool I use for outreach is BuzzSumo. It has so many functionalities but one of my favorites is the ability to find content that's been highly shared on social media. You can even see the people that have shared the post on Twitter, and reach out to them. You can also see the backlinks of the posts and a crap ton of other info. If you've never used it, you HAVE to sign up for a free trial to test it out. It's one of the best investments you'll ever make.
I need to do a separate post about how to use BuzzSumo because it's really helpful. Be on the lookout for that!
Instapage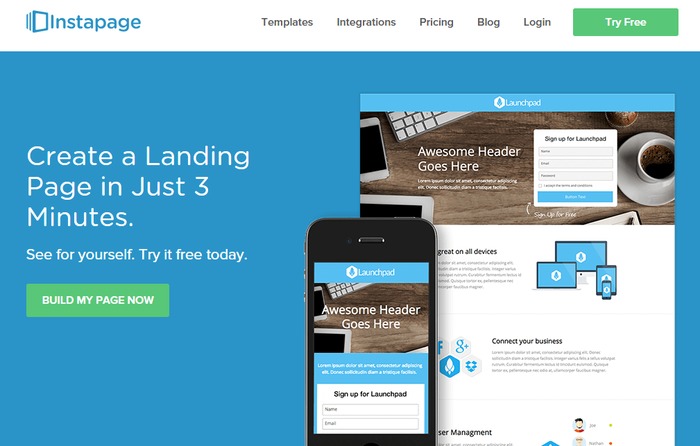 The very first thing you need to do when you setup a site is start building your email list! Instapage is a tool that lets you make landing pages to do just that.
When you sign up for Aweber, MailChimp or other email marketing tools, they'll give you landing pages to use. But the problem is they look like garbage. Instapage integrates with Aweber, Mailchimp and a bunch of other email marketing tools to handle the landing page design part. There's a simple drag-and-drop interface so you don't have to know any code to make something that looks great.
With the WordPress plugin, you can add your landing pages to your site. For instance, you could have yoursite.com/landing-page.
Canva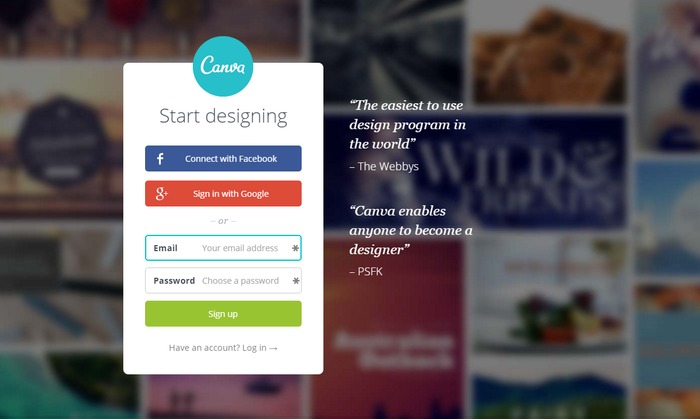 Do I even need to go into detail on Canva? It's probably my most frequently recommended tool. I use Canva to make ALL of the graphics I use for the Cosmo Project. I've also used it to put together a couple of free eBooks I made to build an email list for Cosmo. If you're not using Canva, what in the world are you doing with your life??
Textbroker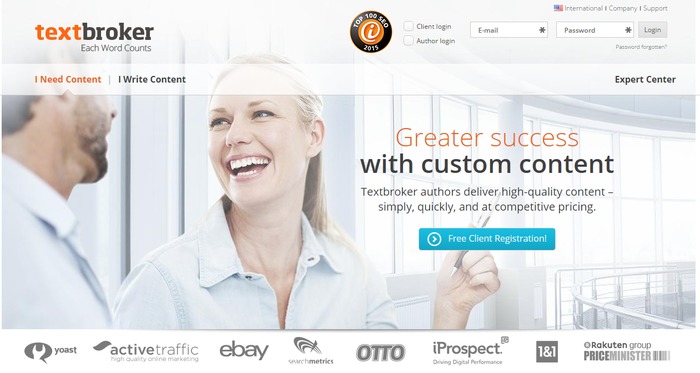 I've outsourced some of the content writing for Cosmo using Textbroker. Hiring freelance writers can be a tricky process, because the quality can vary so much depending on where you look. Here's a tip. Don't use any writers below the four star quality if you go through Textbroker. I'd even recommend searching through their database of writers to find people that specialize in whatever your topic is.
Also, be extremely specific about what you're looking for. I had the advantage of being able to show writers examples of the content I wrote for the site so they had a template/format to follow. I'd suggest you do the same thing.
SEO Powersuite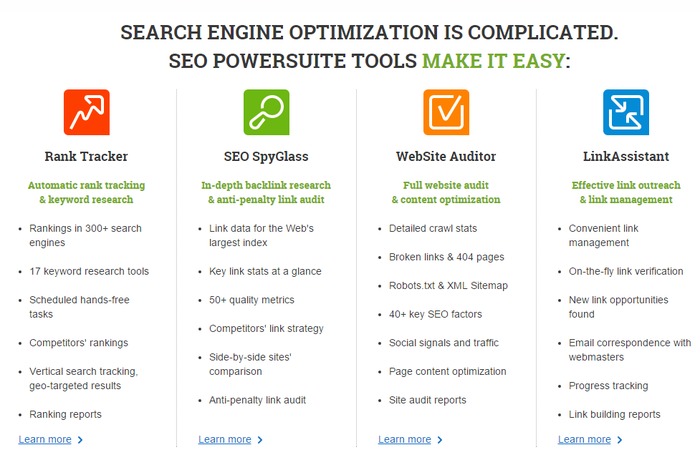 SEO is my main traffic generator for Cosmo. So I needed to have a tool for both on-page and off-page. SEO Powersuite is a full suite of tools that handle everything from checking backlinks, doing competitor analysis and even auditing your own site to find problems with your SEO. There is a learning curve, especially if you're not too familiar with SEO. But as far as all-in-one solutions go, it's one of the most solid options available.
There are four main tools in the suite:
Link Assistant
Rank Tracker
SEO Spyglass
WebSite Auditor
I use them all except for the Rank Tracker, because I use a different tool to track my keyword rankings.
Wincher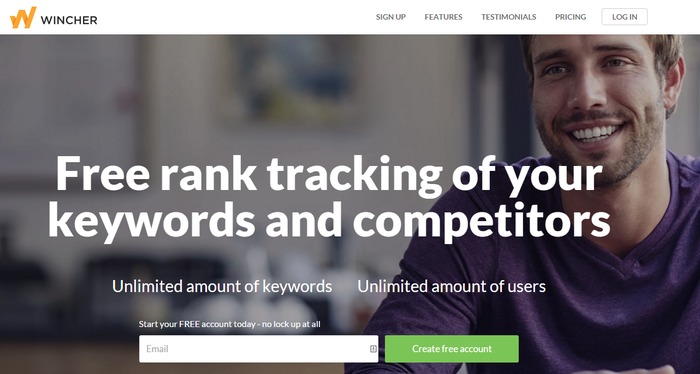 Wincher is the tool I've started using to track my keyword rankings for Cosmo. It's free (there's also a paid version) and you can track unlimited keywords. Right now I don't focus too heavily on keyword rankings since I'm not doing a lot of link building at the moment. But when I start to shift my attention more on getting my content to rank, I'll be using Wincher more frequently.
And there you have it! That's everything I'm using for the Cosmo Project. You don't need all of these tools, but each one is helpful in its own way. It's about finding the tools that make your life easier so you can be more effective and productive. I'll catch you all in the next Cosmo Project post!