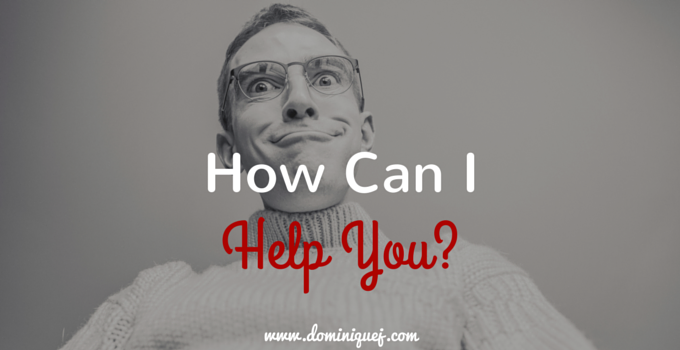 This is the question I recently asked my email list.
Most of you know I listen to Entrepreneur On Fire religiously. One of the biggest pieces of advice I've taken from some of the top entrepreneurs John has interviewed is to always listen to your audience. So I decided to go right to the folks that have made the commitment to subscribe to my email list and ask them what they were looking for.
I got some great feedback and I'm still getting more responses each day. The goal of the email was to find out what you all are struggling with the most so that I can build my content around that. Because in all honesty, that's the best way to come up with new content ideas.
For those of you who haven't subscribed to my email list yet, I'd suggest you go ahead and do that (There's a form right at the bottom of this post). There's about to be some awesome stuff going on there that you don't want to miss out on, trust me.
But for now, I want to know how I can help you. What questions do you have about blogging or content marketing? What's stopping you from getting your blog off the ground? Send me an email and let me know. No request is too small. I want to hear from you!
If you have a blog up and running, consider doing the same thing. Ask your audience what they want. You'll get some powerful feedback that'll help you create the type of content they're craving.