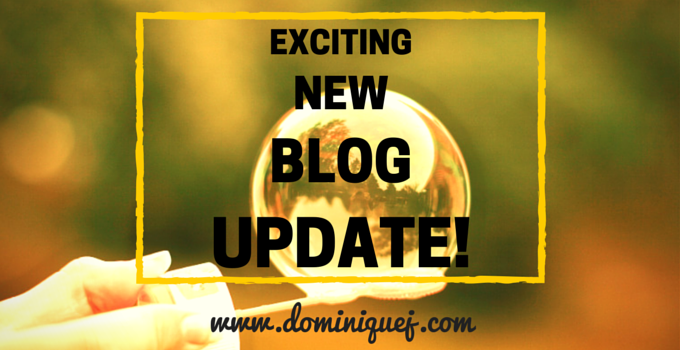 I've been working hard to put out helpful content on a consistent basis. My goal with this site is to help you become a better blogger and content marketer. I'm always thinking of new ideas for what type of content to create for you, and recently I decided that I'm going to add a new element. Case studies!
Case studies from different blogs have been extremely helpful for me personally while trying to learn the ins and outs of digital marketing, so I figured I'd give it a go and make myself a "test dummy" for you all to see some real life examples of what works, and what doesn't.
Let's be honest, even with some of the awesome tips and guides I put together for you, case studies are really the ultimate "how to" guides.
What will the case studies be about?
I have a few lined up already, but I don't want to spill the beans just yet. Some will be about social media, some about producing content, others about promotion strategies. You'll get a good mix of things. I can tell you that the first one will be related to Twitter marketing. So if you're interested in sharpening your Twitter skills, you'll definitely want to stay tuned.
How I plan on doing the case studies
I've put a good deal of thought into how I want to do the case studies, based on some of the other case studies I've seen from people like Spencer from Niche Pursuits, and Pat Flynn from Smart Passive Income. Here's what my approach is going to be.
I'm going to be doing the case studies on a monthly basis, and then do a monster post at the end of each month/beginning of the following month letting you all know what happened. The reason I'm doing this, instead of giving you weekly or daily updates is because I want to keep the case studies as effective/genuine as possible. If I reveal what I'm doing, while I'm doing it, it could compromise the progress and results. But trust me, it'll be well worth it!
But I do have one exception! If you're really interested in seeing occasional updates on my monthly case studies, subscribe to my email list with the form at the bottom of this post, or over on the sidebar, and I'll be sending out updates every now and then to let you know how it's going. Otherwise, you'll have to wait until the end of the month and get the news with everyone else.
This is pretty exciting, and I can't wait to get started. You'll be able to learn a lot from what I'm doing, and apply some of what you learn to your own site. Some of them might be failures, others will be huge successes. That's all part of the fun.
I'm going to be starting the first case study on June 1st, and I'll report back to you about it at the end of June or beginning of July. I'll still be posting 3 times a week as usual, so keep coming back for my awesome content.
Last, but certainly not least, Happy Memorial Day. I know a lot of you are probably going to be out firing up the grill, hanging out at the park, or just relaxing on your day off. But while you're having fun, don't forget the purpose of memorial day, which is to honor all the veterans who have died.