Over the past couple years I've been working extremely hard on a special project. I'm happy to announce that I've finally finished it and it's now open to the public. If you read my 2016 Year in Review, you already saw this coming. So without further ado, I bring you Nifty Blogging.
What is Nifty Blogging?
Nifty Blogging is my first (and only) online course. It walks you through the complete process of how to create a blog from scratch. I go over all the technical stuff like getting hosting, buying your domain name, installing WordPress, choosing themes etc. But it's much deeper than that.
The Nifty Blogging Course also shows you
​How to find the right niche for your blog
How to do keyword research
How to do perfect on-page SEO for every blog post
How to create amazing content that ranks on its own
How to put together a content strategy
How to do blogger outreach
How to get other sites to link to you (aka backlinks)
How to earn money from your blog
I've put pretty much everything I know about blogging into this course, to give you a central organized location to get the information you need. Plus, I did something completely different than every other course I've seen.
Instead of just telling you what to do, I show you exactly how to do it all on a real site. I created an entirely new blog in a different niche, specifically for this course. So you'll actually see me buy the domain name, setup hosting and WordPress, do keyword research, and get backlinks. It's completely transparent, down to me showing you the exact emails I send for email outreach.
I have been blogging for about 4 years now and yet I was blown away by The Nifty Blogger! If you want to begin blogging with a purpose or you have been blogging for a while but you are looking to find your purpose, go ahead and take this course. It is packed with no BS strategies. And I absolutely love the fact that Dominique shares his very own examples which have been proven to work. Final thoughts - go for it!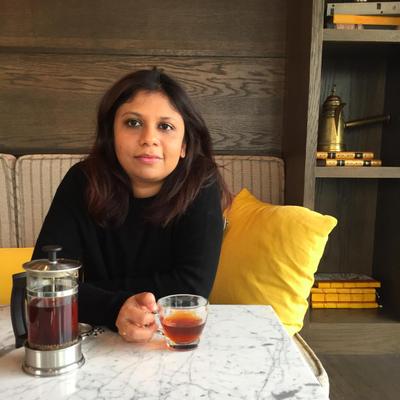 Priyanka Biswas
socialmediawithpb.com
This course isn't filled with a bunch of theories and hypothetical situations. Everything I tell you to do in the course is backed by a real life example of me doing it for a brand new blog.
Nifty Blogging vs. Every Other Course Out There
I've purchased a few courses over the years, ​and I have to say I've been disappointed with what I've seen. People are charging hundreds or even thousands of dollars for courses, and the information inside them is stuff you can find elsewhere online for free, or just rehashed information being repackaged and sold under a new name.
Another issue I have with courses about blogging and online marketing is a majority of them are made by people who have only made money online by selling their courses. And I'm going to be 100% honest with you, selling stuff in the "how to make money online" and "how to start a blog" niche is one of the easiest things in the world to do.​
These courses prey on people who are either looking to make a quick buck, or are willing to pay anything to get the "secret" to building passive income. So they sell you the dream of being able to quit your 9 to 5 and work from anywhere in the world. That's a pretty easy sell.
So I'm changing things up. Nifty Blogging is a 100% free course that's better than those courses that usually cost hundreds or thousands of dollars.
This course by Dominique is amazingly detailed and thorough. Using just one of his strategies, I'm building meaningful connections with influencers and A-List marketers that I never would have before. And one of the influencers has contacted me for a potential business opportunity later on this year. And that's from only ONE of the strategies.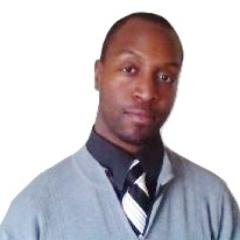 Andrew M.

Warner


contentranked.com
The reason I'm doing this is because my mission with my blog has always been to provide value to people interested in blogging and content marketing. This course will allow me to help more people, and provide a single resource for people looking to get started with blogging, or wanting to take their existing blog to the next level.
Another reason I'm giving this course away for free is to fix some of the mess that goes on in this industry. Like I mentioned, I'm tired of seeing people spend thousands of dollars on B.S. courses because they think it's going to magically make them rich. A lot of the time, people are spending their last few bucks to buy courses, and don't get much value from them. This isn't cool with me.
If someone wants to charge you for a course, it's​ going to have to be better than Nifty Blogging.
My hope is to force my fellow bloggers out there who sell courses to offer real value if they're charging money for it.
Also, I will be actively making updates to the course. I want your feedback on what you want from a course, and I'll try to make it happen.
Now the Real Work Starts
I plan on promoting this course just like I would if I was charging money for it. That means doing everything I can to get Nifty Blogging into the hands of as many people as possible. This is going to be a little difficult, because many of the sites I'd like to reach out to to promote it are either selling their own course, or promoting one of the overpriced courses they're affiliates for.
But nevertheless, there are tons of great bloggers out there that care more about helping their audience than making a quick buck. And those are the people I want to connect with.
So I have one ask. If you check out the course and get value from it, share it with someone. I've put a ton of work into this, and I want to get it into the hands of as many people as possible.​
As much as I dislike the term "disrupt", I'm really trying to disrupt this industry and I need your help to do it.​