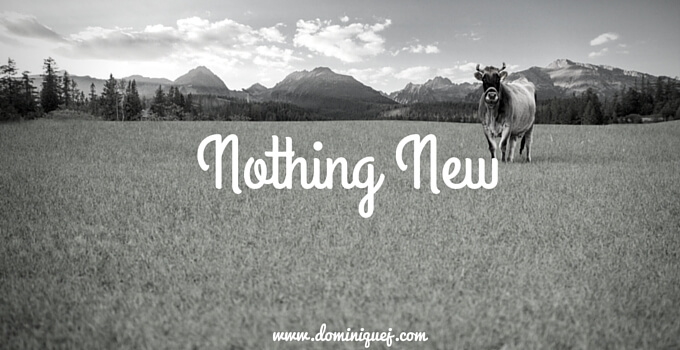 I've been M.I.A. for a while.  Well not really, I've still been creating content, just not on this site. And luckily my evergreen blog posts like this one have been keeping a steady flow of new visitors to this blog. A few months ago I decided to take a break from this site. I only meant to take a break for a couple weeks, but that turned into a month which just kept on going. One of the reasons I went on a hiatus was because every time I came up with a new topic I wanted to write about, I didn't feel it was "enough".
Here's what I mean. In the "how to blog" niche, there are thousands of blogs out there, all writing about the exact same things. Even though I think the advice I could give you would be better than a lot of what's out there, the truth is writing "top 10 plugins for whatever" just doesn't interest me right now for this site.
So here's what I decided to do. During my hiatus, I started working on a blog that I've owned for a while, but hadn't been updating. I'm sure you all can guess what I'm about to say next…
I'm going to turn that blog into a case study!
When I look at some of my favorite online marketing blogs, I noticed that most of them do case studies. Those case studies have given me a lot more value than the generic "how to get traffic" content they publish. Case studies give you real life examples of what works, what doesn't work, and show you exactly how to put strategies into action.
At the end of the day, my goal with this site is to teach you how to build a successful blog and provide you with actionable content, not just theories. I think a case study will allow me to do that in the most effective way possible, and also give my blog something unique that nobody else can replicate. Sure there are other case studies out there, but none like this one because it will be my personal experience.
I'll be back with more details later, but just consider this a little appetizer.
Here's the traffic for the site in question from all of 2014: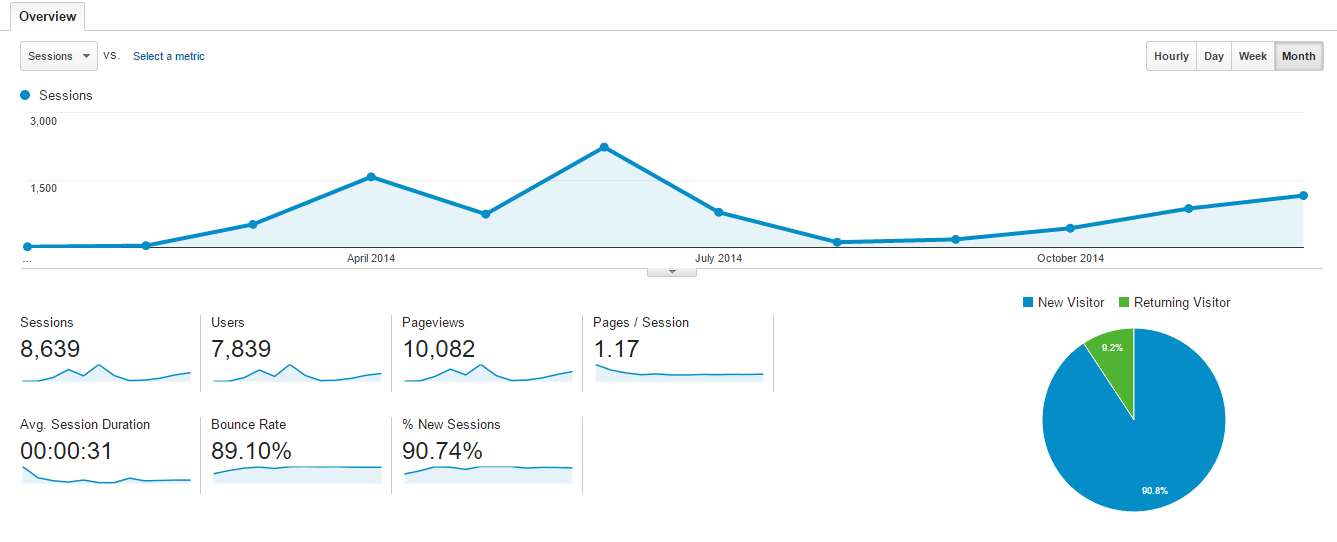 Here's what the traffic looks like so far this year:

Be on the lookout for the first post on this case study! Also, sign up for my email list to stay in the loop! You can sign up with the orange box below this post, plus you'll also get a free eBook! Let's end 2015 strong and rock 2016!