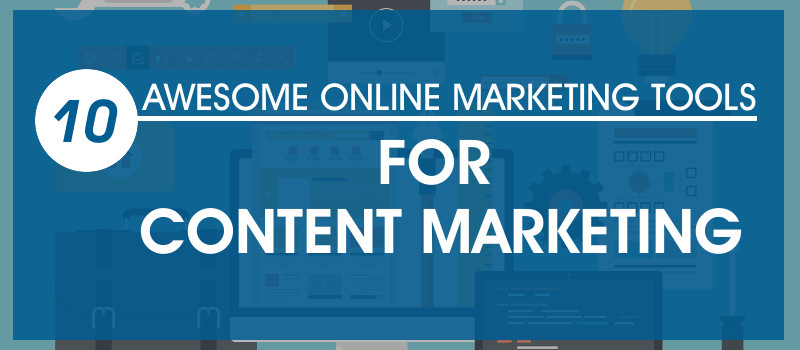 Last week, I went over 10 Awesome WordPress Plugins for Content Marketing. I received some great feedback on that post, so naturally I started thinking of a similar helpful followup I could create. The the idea hit me like a brick in the head: 10 Awesome Online Tools For Content Marketing!
Since the last post was specifically for WordPress users, people who use Joomla, Drupal or other CMS's were kind of left out, but not this time! These are tools that anyone can use for the most part, that can help you:
Come up with content ideas
Create content that people will actually want to read
Improve your content
Distribute and promote your content
Get organized
So sit back, pour a nice cold glass of lemonade (or whatever you drink) and take a look at these online tools that will take your content marketing to the next level. Oh yea, and they're all free!
1. ContentIdeator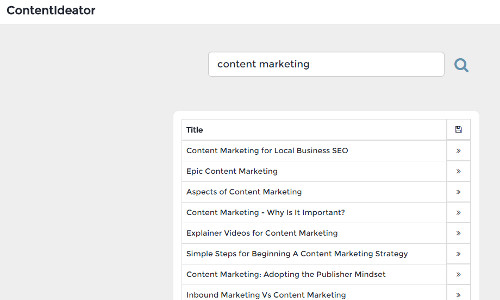 Coming up with ideas for content can be a challenge. You might have some ideas floating around in your head, but how do you know if they're good enough? Or even worse, your mind might be drawing a total blank for ideas on what to write about. That's where ContentIdeator comes in.
This free tool from Content Forest let's you input a keyword, and gives you ideas for blog topics by displaying existing content using the keywords you entered. Pretty nifty right? I also suggest checking out their other tools like Content Spy. Very useful.
2. Quicksprout Social Media Analysis Tool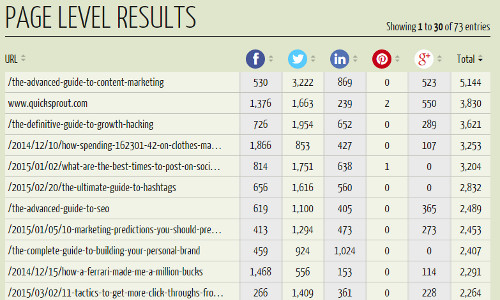 If you've ever been to Quicksprout, you're probably familiar with the website analyzer tool that first displays when you go on the site. Initially, it takes you to the SEO analysis tool that evaluates your website's SEO, but what I like to look at is the Social Media Analysis results. Just plug in the domain of one of your competitors, or a popular site within the same niche/industry as yours, then run the tool.
When you click over to the Social Media Analysis tool, you'll see which pages on the site have the most social media shares. They even break it down to the specific social media sites the shares are from!
This info lets you know what topics and what types of content your audience gravitates towards the most. Once you've found the highest performing content on your competitor's site, create something even better!
3. Piktochart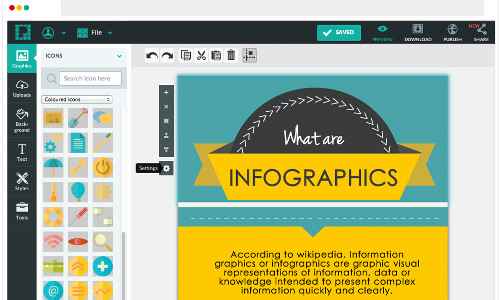 Infographics. Everyone says you should use them. You love the way they look. You see them all over Twitter, Pinterest, and Facebook. You want to add them to your site. But there's one problem. You suck at graphic design. If you can relate to that, then Piktochart will become your new best friend.
I too am pretty awful at creating graphics. But Piktochart let's you put together professional looking infographics even if all you can do in Photoshop is make squares. They have a very user friendly interface, and a bunch of templates to help you get started. Even if you start from scratch, you can make something pretty decent looking.
My graphically challenged friends, Try Piktochart
4. Hootsuite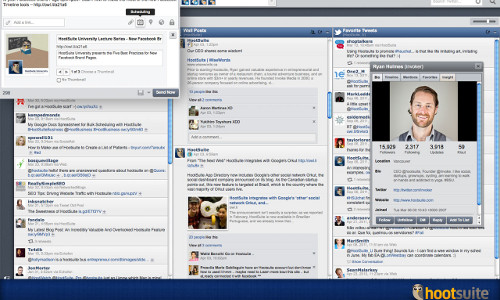 There are a ton of social media management tools out there. But I always recommend Hootsuite because it's the one I personally use at the moment. The reason why using social media management tools is so important for content marketing is because social networking sites are aimed at users first, marketers second. Facebook, Twitter, LinkedIn, and other popular social networking sites just don't have the features that content marketers need to work as efficiently as we'd like to in order to publish content and track data.
I use Hootsuite to schedule posts in advance, track certain search terms, follow conversations, and a bunch of other tasks that are either not possible to do through Twitter, or would be a hassle. I don't think I have to go into too much more detail here. Get yourself a social media management tool, preferably Hootsuite!
5. Mailchimp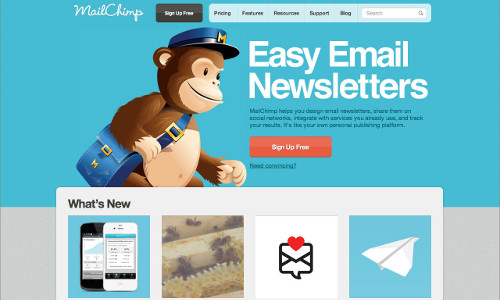 Just like a social media management tool, an email marketing tool or autoresponder is something that you need as a content marketer. It's been said countless times, "The money is in the list". The main message behind this proverb is that email lists are among the most powerful tools you have to speak to your audience and ultimately convert them into paying customers.
I use Mailchimp for my email lists. They have easy to use templates, and the best part? Your account is free up to 2,000 subscribers! For that value, there's absolutely no reason why you shouldn't start building an email list today. Actually, you should've started yesterday so get on that!
6. The Readability Test Tool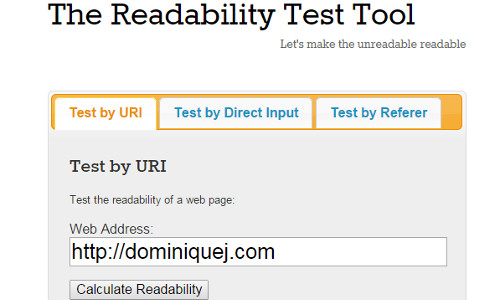 I'm going to preface this by saying your content doesn't have to be "dumb". The Readability Test Tool lets you test how easy your content is to read. This is very important for content creators because you want to make sure that your writing is clear and easily understood. For some people, writing in a way that everyone understands comes easy. For others, not so much.
Before you publish content, I suggest plugging it into this tool to see how "complex" your writing is. If you get a bunch of red markers, then consider going through your content and simplifying it a little bit.
Keep this in mind, the average college freshman reads at a 7th grade reading level. And this study (it's older but I highly doubt the stats have changed that much) shows that the average adult reads at a 9th grade reading level.
7. Slideshare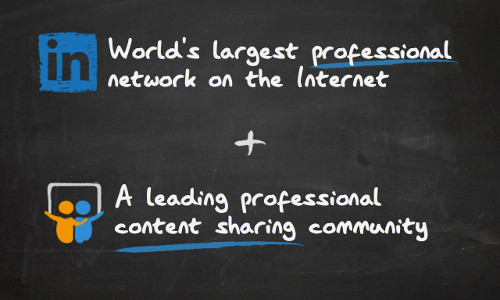 There's a big movement going on right now in the content marketing world towards creatively repurposing content. Back in the day, repurposing content meant taking the article you just wrote and blasting it across a bunch of article directory sites (wutup Ezine!). Thankfully those days are over.
Today, repurposing content means transforming your content to be distributed on different platforms like audio, video, or graphics. One of the coolest ways to repurpose your content is to turn it into a slideshow and distribute it on Slideshare. Slideshare has a huge audience and it's growing more and more.
Slides are great because they take your content and break it up into small bite size pieces that are easier for readers to digest. I'm in the process of integrating Slideshare and some other sites into the content marketing plan for this site! For an example of a company that uses Slideshare very well, check out some of Hubspot's decks. They're doing it right.
8. Pocket
Pocket is by far one of my most used tools. Pocket is a bookmarking app that stores all of your bookmarks to the cloud, so that you can access them on all of your devices. When you come across an article you like, just add it to your Pocket and you can read it anywhere.
I use Pocket for my content marketing efforts to save blog posts that spark an idea for a new piece of content, or articles that I can use for references in my own content. As a content marketer, you always have to be sourcing content ideas, and Pocket lets you do that with ease!
9. Google Drive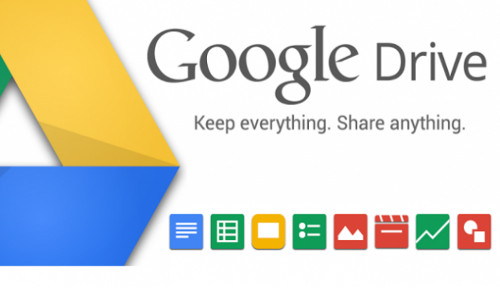 I use Google Drive for just about everything. In fact, I thought about just making number 9 "Google" because of all of the great features and tools Google has for content marketers. I use Google Drive to write blog posts, create spreadsheets, and even to make slideshows to upload to sites like Slideshare. I like Drive because I can access all of my files from anywhere.
One very cool, but often overlooked feature of Google Drive is the library of templates people have uploaded that you can search through, add to your drive and customize however you'd like. For instance, here's an editorial calendar made by Jenny Blake.
And if you have a team collaborating on a site and contributing content, then you should absolutely be using Google Drive. It's free and beats a lot of the paid collaboration tools out there.
10. ThingLink
The best way to describe ThingLink is, well…. it links things. You can upload a picture, then tag different parts of it to link to products, people, or other websites. I'm just beginning to toy around with ThingLink, and I'm really digging it.
As a content marketer, it opens up so many opportunities to be creative and add a new element to your content. You can see how it works with the graphic right above that some of you scrolled past (yea, I'm talking to you!).
Start implementing these 10 tools into your content marketing effort. They each contribute something different and will make your life much easier. With all of this awesomeness available to you, it would be a shame not to use it! And if you haven't read my 10 WordPress Plugins For Content Marketing yet, then what are you waiting for?
Have any suggestions for other AWESOME tools for content marketing? Let me know in the comments or Tweet me!