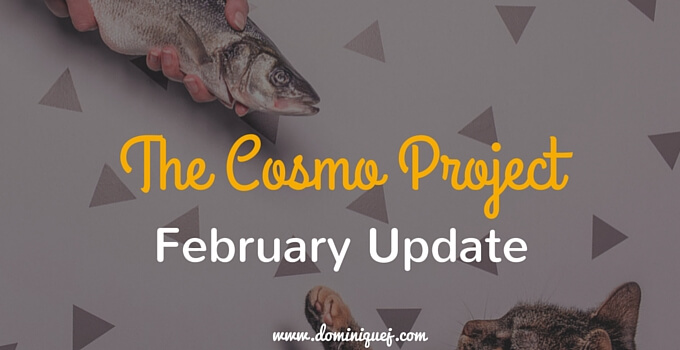 Another month, and more growth for The Cosmo Project! I had some nice wins with Cosmo last month, and it's awesome to see the site growing organically. But I've also started to be a bit more proactive with promoting the site, which I'll tell you about towards the end. Let's dive in!
Traffic
Once again, traffic is continuing to grow for Cosmo, primarily thanks to the product review pages I added. But I've also seen a lot of growth on older blog posts on the site too. This goes to prove that SEO is a long term strategy, so don't get disappointed if you're not seeing results right away. I'm seeing traffic increases on posts that are a year old because they're evergreen content. They don't become dated or old. The information in the posts is always relevant, so they keep pulling in search traffic.
Here's a picture of the growth from February 2016 vs. 2015.

And here's a comparison of February's traffic vs January's. Keep in mind that January had more days than February, but traffic still increased. That's a nice sign!

I have some plans to keep pushing the traffic up, that involves more content and also varying the traffic sources a bit. Right now less than 2% of the site's traffic is coming from social media or referrals. I don't like relying this much on Google for traffic because search traffic is something you really don't have much control over. You could easily wake up one day and find that your rankings have completely gone away.
Email Subscribers
Just like I mentioned in last month's report, I haven't been focusing on building up my email list for Cosmo very much. However, I did start putting together a free email series/course that I plan to use as a lead magnet for the site. I think it will be more effective than the current eBook I'm giving away right now because it's more targeted to the site's audience.
So far, the list is at 57 subscribers, with 15 new people joining in February.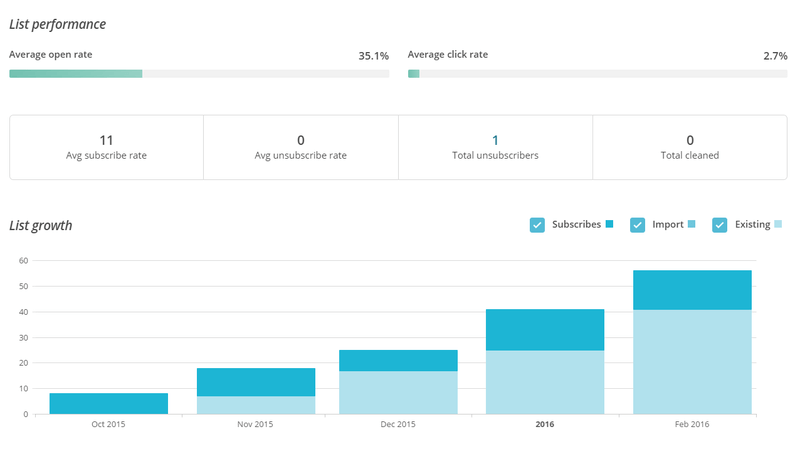 Income
The site still isn't making much money, and I don't expect it to until I develop a real monetization strategy. However, the income did grow from January. Right now, the income streams on the site are still Adsense and Amazon.
Google Adsense Earnings
Google Adsense income from February:  $15.46

The boost in Adsense income from January ($3.52) to February was the result of two changes:
Changing my ad placement
Increased website traffic
Prior to making the change, I only had one small square sized Adsense ad, on the sidebar. Now, I have one skyscraper sized ad on the sidebar, one after the first paragraph of each article and one at the end of each article. The skyscraper ad on the sidebar has been the best converting.
Here's an example of where I put ads in my posts.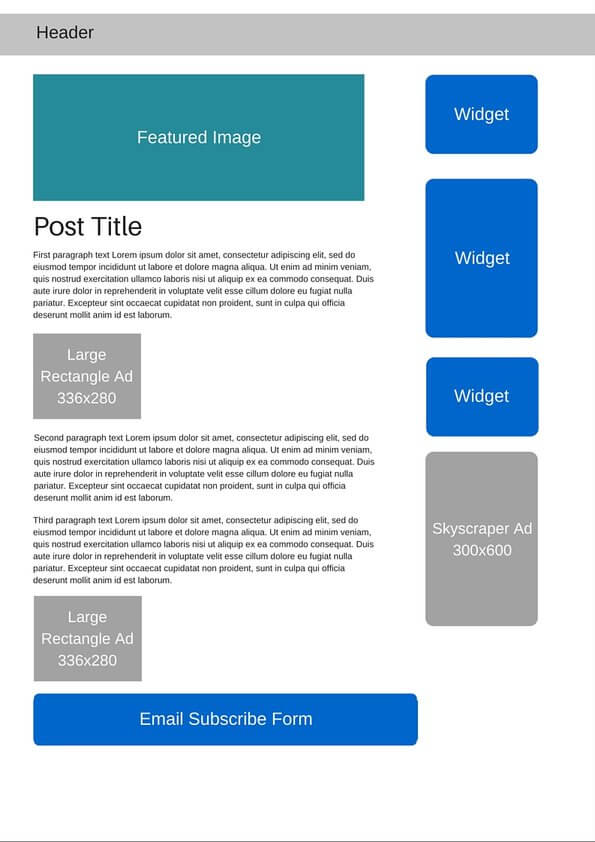 Amazon Associates Earnings
Amazon Associates income for February: $11.48

The last day of February, someone placed an order for multiple items, which boosted my monthly sales. My Amazon income comes from the product reviews, and another article where I mentioned a specific type of product. I plan on adding more reviews in the future to get even more Amazon affiliate income. I also want to go in and revamp the most popular product review, which is for the product that's getting the most Amazon sales. I think it'll help convert better because there's traffic coming to the review but not as many clicks through to Amazon as there could or should be.
Total earnings for February: $26.96
It's about $20 more than January. But I don't plan on seeing any significant income until I create a real monetization strategy. I'm not a big fan of Adsense because your income relies so much on bringing in a lot of traffic. There are better ways to monetize that don't necessarily require large sums of traffic. And honestly, I'm just not a fan of ads. That's why I took them off of this site.
Future Plans
My immediate next steps are to start guest blogging (which I've already started) and focus more on building up my email list. These will both be long term efforts, so the sooner I start, the better! I'm also starting to do some blog commenting on popular blogs in my niche to help build awareness for the site.
I hope you all enjoyed that update. If there's anything specific you'd like me to add to these monthly reports (besides revealing the actual site!) let me know. I'll catch you all in the next one!