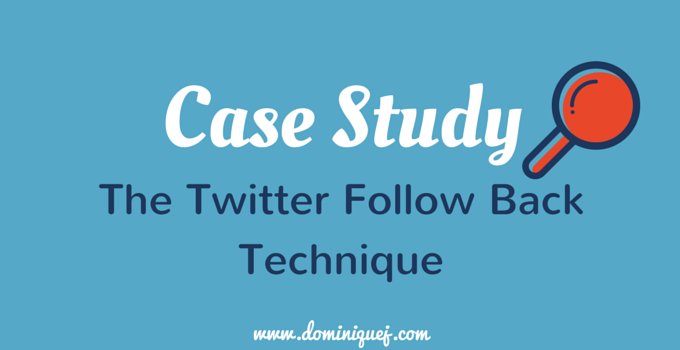 A while ago, I announced that I was going to start doing monthly case studies on my site. The point of the case studies is to show you all real life examples of what works in terms of online marketing, and how you can implement different strategies and techniques to grow your own blog. Well, the first case study has officially ended, and I want to tell you guys all about it. I have to admit that it wasn't as organized as I would've liked it to be, but I'll get into that and the lessons I learned.
June's Case Study – The Follow Back Method
For the first case study, I tackled one of the oldest techniques in the books to help gain Twitter followers – the follow back method. The follow back method is just what it sounds like. You follow people on Twitter, and hope that they follow you back. And after a certain period of time, you unfollow anyone who hasn't followed you back.
It's pretty well accepted that the follow back method will get you more followers over time. The reason I wanted to do this small case study was to measure the quality of the new followers you get with the follow back method. One of the reasons some people say it's not a great way to get new followers is because they claim you're attracting followers who will probably follow back anyone, so they're less likely to engage with you. I put that to the test.
Here's what my plan was for this case study:
Follow ~500 people every day
Unfollow everyone who didn't follow me back within 5 days
Really simple, right?
I'll warn you ahead of time. Following 500 users a day isn't recommended. I did it because my account is aged, and I'm very active on Twitter, so I wasn't worried about getting my account suspended. See my notes towards the end if you're interested in doing the Follow Back method yourself.
The Tools I Used
I only used two tools for this case study.
500 people per day is a lot. So naturally, I had to use a tool to let me do it. My tool of choice was ManageFlitter. I've used ManageFlitter a lot in the past, so I'm very familiar with it. Basically, it lets you search for users and filter them out by a bunch of criteria.
ManageFlitter was important to me because it let me specify the exact type of users I wanted. With a lot of the free tools, all you do is plug in someone's Twitter account, and it pulls up a list of their followers, and you just follow them all. The problem with that is a lot of the accounts can be fake or inactive. With ManageFlitter, I was able just follow accounts of real people.
The second tool I used was Twitter Audit. Twitter audit just shows you your total followers, and the number of your followers that are real and the number that are fake. I want to make it clear that none of my followers are purchased. For some reason, bots love to follow me and offer to sell me thousands of fake followers, so I'm assuming that's who the fake followers are.
The reason I used Twitter Audit was to see how many of the new followers I gained would be real.
Starting Numbers
Here's what my first Twitter Audit looked like: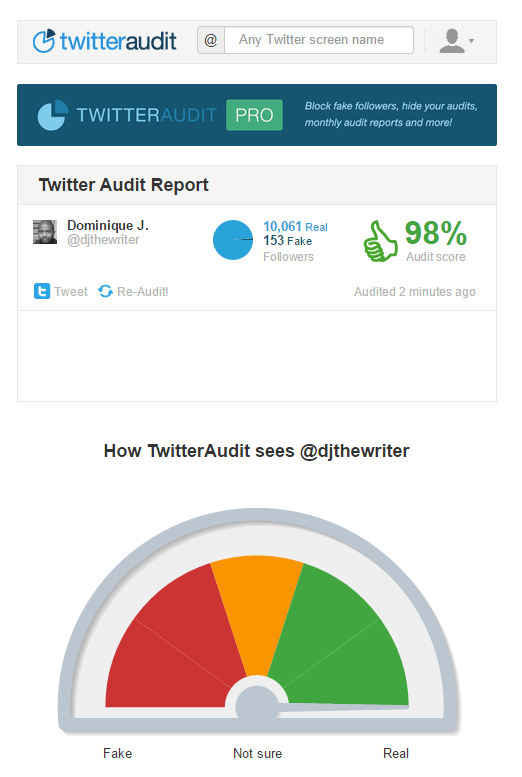 The total number is a little off on Twitter Audit. They show that I had a total of 10,214 followers, but I really had 10,367. And I was following 8,504 people.
Following & Unfollowing Users
I followed the users 4 different people:
Why them?
They're active on Twitter
They each have pretty active Twitter followers
Their audience falls within my target audience (people interested in blogging and content)
Like I said, I used ManageFlitter to handle the following part. I didn't just follow their followers. Here's what my filters looked like: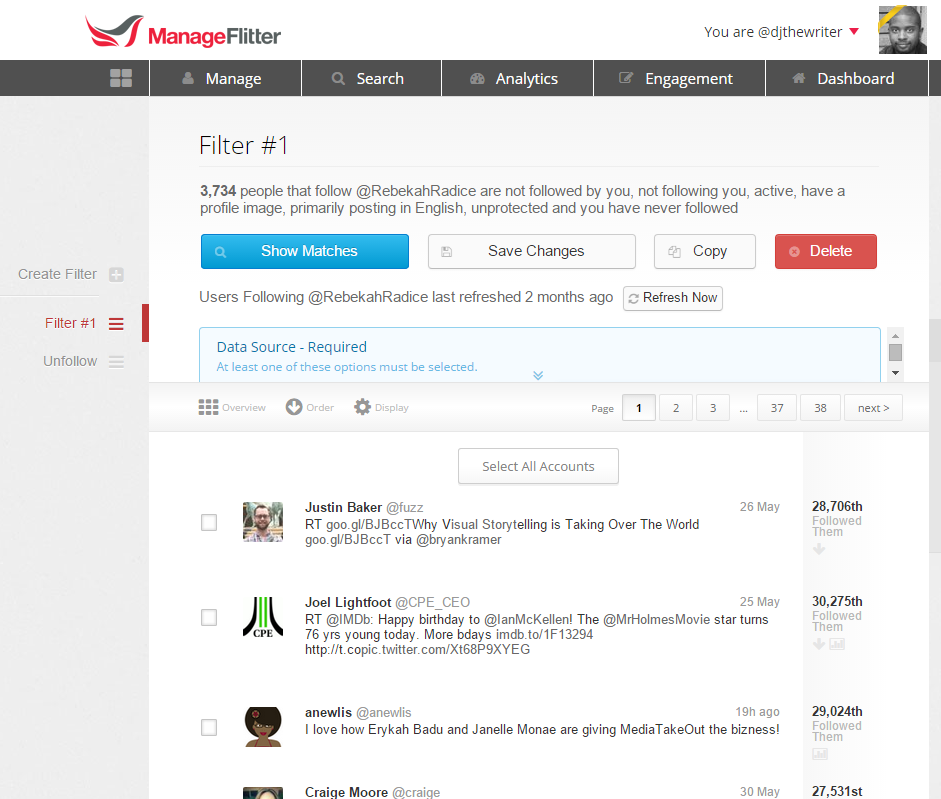 My filters were:
People following the user, that weren't following me, and who I wasn't following
People who were active (tweeted at least once in the past 30 days)
Accounts with a profile image (no eggs)
Tweeted in English
Didn't have protected accounts
People I've never followed before
At that point, I started following ~500 people a day. Once I went through the list of one person, I moved onto the next. Following people with ManageFlitter is really easy. You just click on the "Select All" button and add them to your follow later list. Then, they go to your queue, where you just go through the list and click the follow button. It looks like this: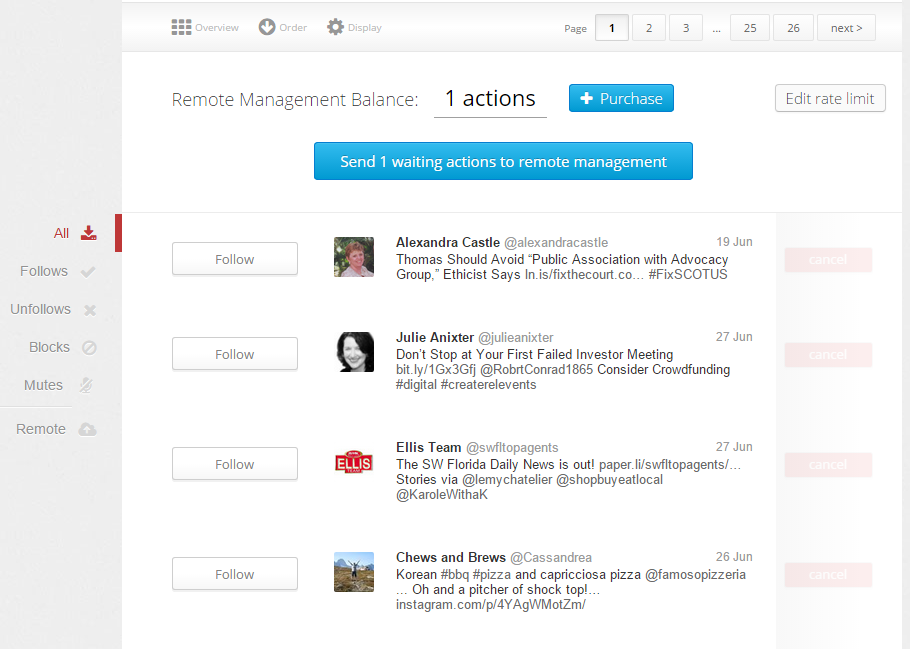 I missed some days of following 500 users, so I would have to follow 1,000 people some days. Here's a chart of what my following pattern looked like: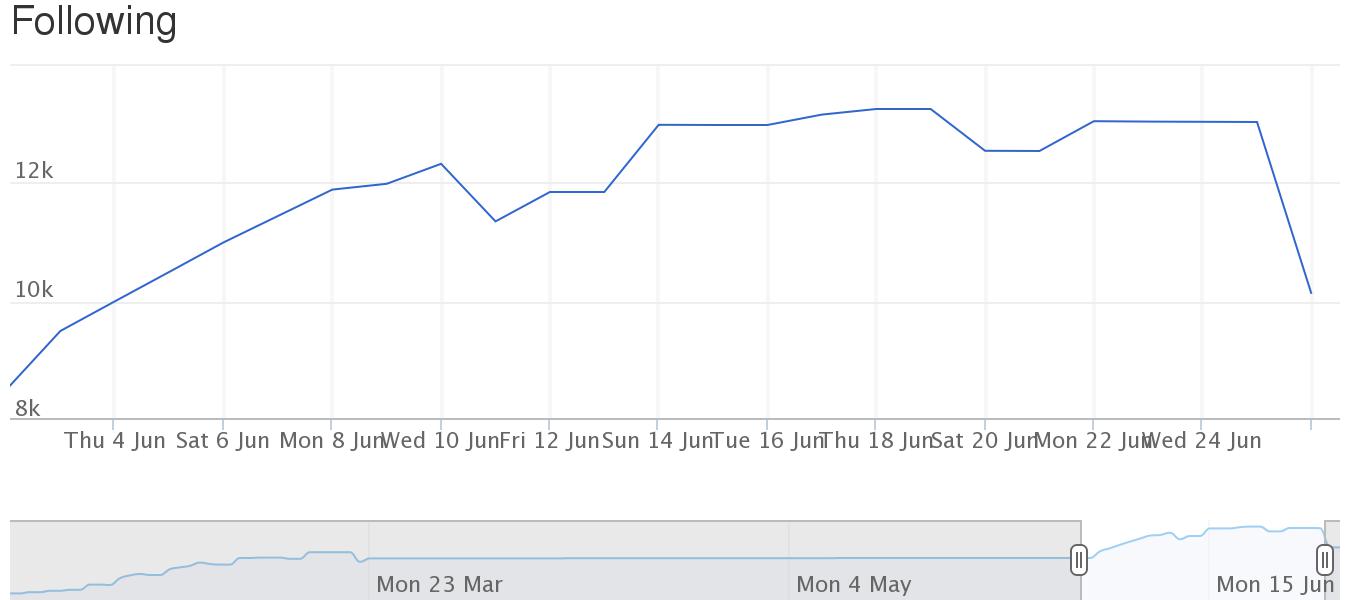 The drops are when I would mass unfollow people. You'll notice that I didn't follow exactly 500 people. That's because some of the follows didn't go through because of ManageFlitter's restrictions. At a certain point, they'll stop you. But in total, from June 1st – June 22nd, I followed roughly 6197 people.
So how many of those people followed me back?
The Results
Here's a graph of my follower growth from June 1st- June 26th. I did the 26th, because that's when I unfollowed the people I followed on the 22nd that didn't follow me back.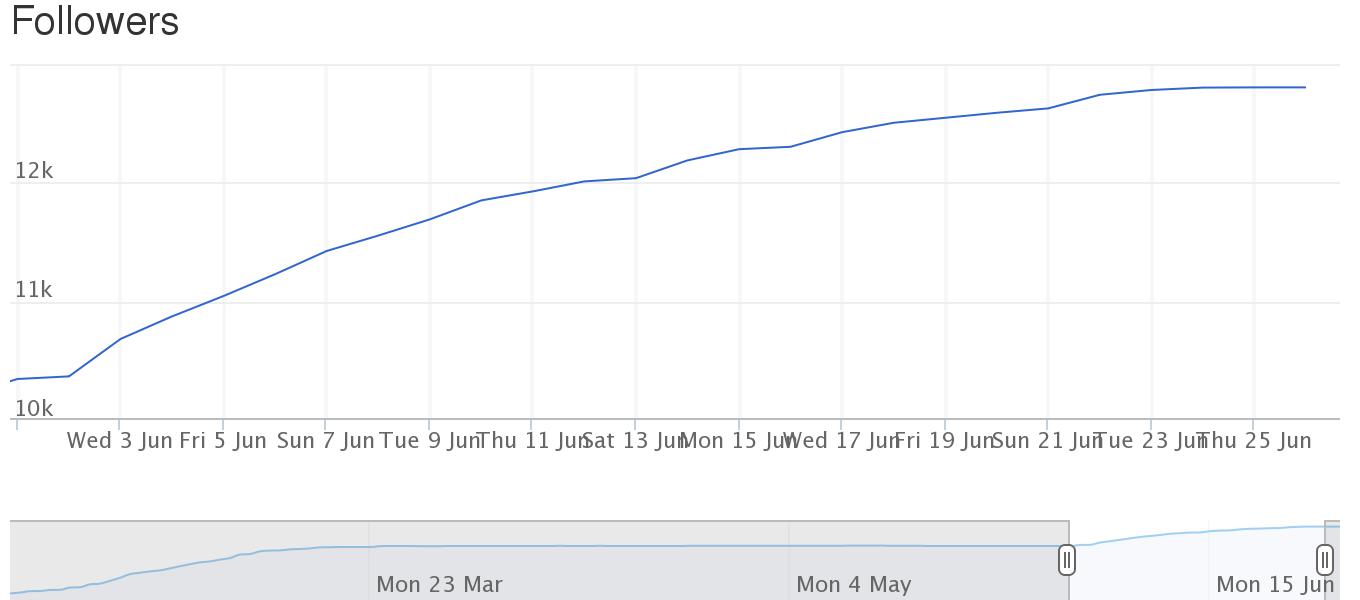 The final number? 12803 followers.
And here's a breakdown of the the real vs. fake followers from Twitter Audit. The numbers are a little off.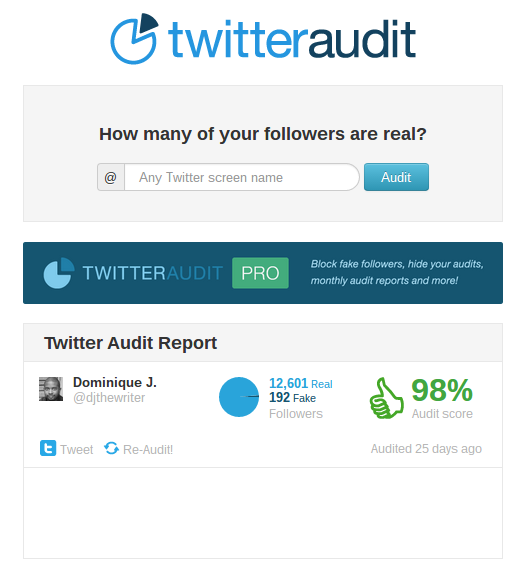 The number of fake followers grew by about 40, which isn't too bad, considering my overall audit score is still 98%.
So of the 6197 people I followed, 2436 followed me back – 39%.
But like I said, I knew my number of followers would grow. What I really wanted to see, was the change in engagement.
Twitter Engagement Growth
There was definitely a change in people interacting with me on Twitter.
Here's what my @mentions looked like in the entire month of May: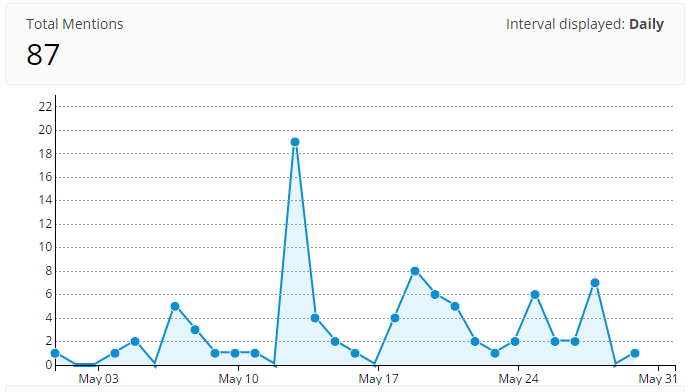 And here's what they looked like in June:
I know it seems like a huge jump, but one of the things you have to consider is that a lot of the mentions I was getting during that time were automated "thanks for following" tweets, which really don't count. But I have noticed a change in the number of my tweets getting favorited and retweeted.
The links I was tweeting got a lot more love. Here's a summary of the clicks I got for URL's I tweeted in May

And here's the number from June 1st – June 28th, the month isn't even over yet.

Does The Twitter Follow Back Method Work?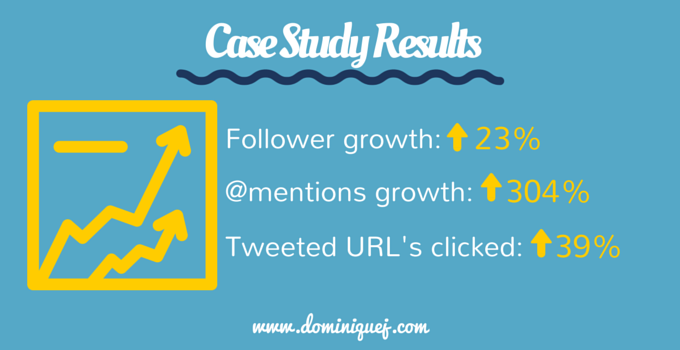 It's hard to argue with the numbers. Here's a breakdown of the growth I saw on my account in the ~3 weeks I did this case study:
Number of followers grew from 10,367 to 12,803
Total number of @mentions: 87 in May and 352 in June
Tweeted links clicked: 301 in May and 421 in June
But here's the draw back of the follow back method, and the reason I won't keep doing it. I gained a lot of active followers, but now I'm following a lot of people who aren't necessarily relevant to me. I'm planning on scrubbing my following lists pretty soon, so I'll be able to get rid of all the people who I'm not really interested in following.
Tips For Using The Follow Back Method
If you're planning on trying out the follow back method, here's what I would suggest:
Stick to around 100-300 follows per day
Use a tool like ManageFlitter to narrow down the people you're following
Make sure you're constantly tweeting and being active
Above all else, don't rely on the follow back method to completely build your Twitter profile. Being successful on Twitter isn't all about getting up your follower count. You have to interact, and build yourself up as an authority.
Plans For The Future
Overall, the case study went pretty well. I'm excited to do a new one in July. If you're interested in following the next one, subscribe to my email list in the box below.