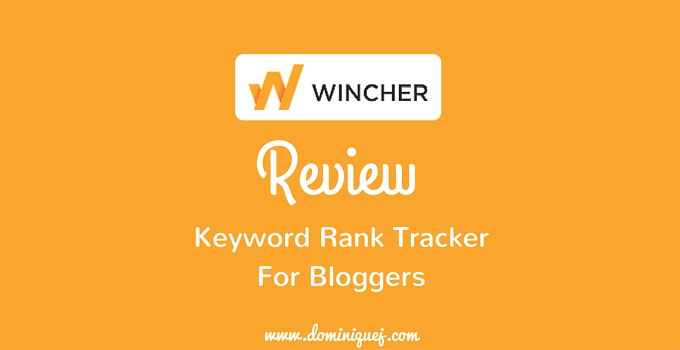 Five years ago, keyword rankings were one of the best ways to determine how successful your SEO campaigns were going. The goal was to increase your rankings so that you could get more search traffic. Fast forward to today, and rankings aren't as important. Personalized search and Google's efforts to improve the relevancy of its search results are making keyword rankings less relevant because everyone is seeing different search results. Depending on your location, search history, sites you've visited and other factors, the websites that show up when you Google "best rank tracking tool" could be pretty different than what I see when I search the exact same phrase.
All of this is important because for a long time, bloggers and marketers were spending a lot of money on tools to monitor their keyword rankings. But today, it doesn't make as much sense to spend a bunch of money on a tool that tracks a metric that's not 100% accurate. Knowing where your website ranks for certain keywords is helpful, but you have to keep in mind that the rankings you see are just estimates and averages, and not exact.
This realization led me to start searching for an affordable rank tracking tool that I could use to get an idea of where my keywords are ranking, primarily for the Cosmo Project. I've used Serpfox (which is great) and similar tools in the past, but I wanted something even simpler and cheaper. That's when I stumbled across Wincher. Wincher is a cheap rank tracking tool that I think is a great solution for bloggers (especially if you're just starting out) or marketers that don't have an all-in-one tool that includes keyword rankings.
I'm going to dive into the pros and cons of Wincher, and show you how it stacks up against other popular rank tracking tools.
Wincher's Dashboard
After you've setup your domain and entered your initial keywords, you'll be able to see Wincher's dashboard. The thing I like about the dashboard is its simplicity. You're not bombarded with a bunch of tabs and sections.
The first part of the dashboard is a snapshot of your overall keyword rankings, and a graph of your rank changes.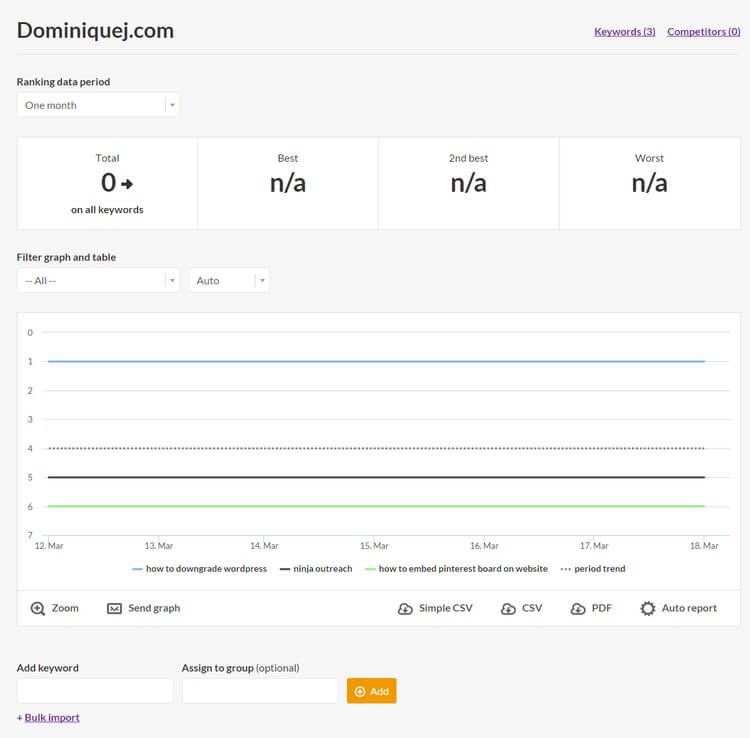 Below this section is a list of your keywords, their current ranking position, any change in rankings and the search volume for each keyword. For some reason, the search volume isn't showing for my site, but it works for the Cosmo site.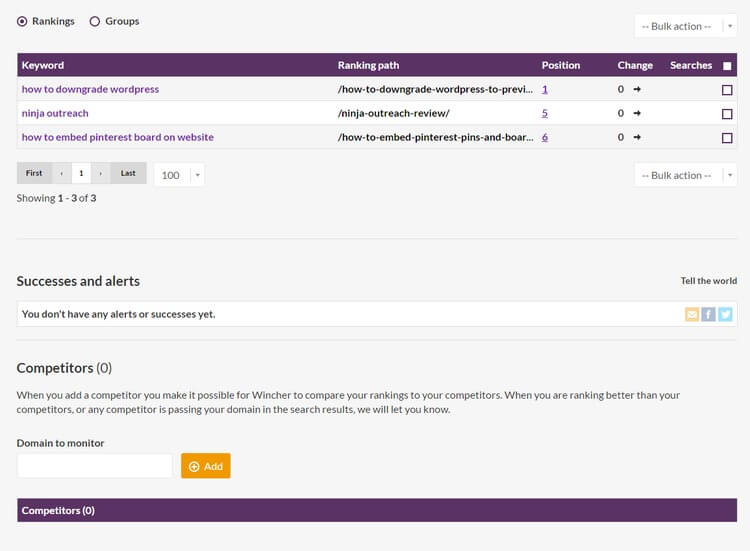 As you can see, the dashboard is really simple and straightforward, which is what I like about it. However, as you add more keywords and their rankings start to change, the ranking graph can become pretty crowded. Here's what the graph for the Cosmo site looks like for comparison.

It's a lot to look at. The good thing is you can select individual keywords to look at so it doesn't get so cluttered. Clicking on any keyword below the graph hides it. In this screenshot, I hid the Pinterest board keyword, so it's no longer on the graph.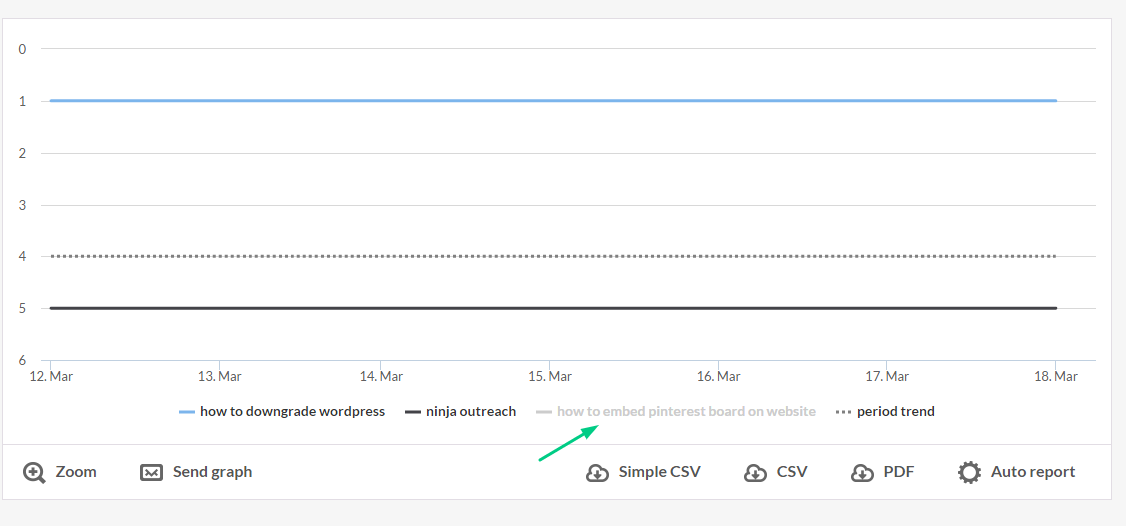 This is useful if you have a bunch of keywords and you just want to look at some of them.
Another cool feature is historical data. I noticed that Wincher shows ranking changes that happened before I added keywords to the tool. For instance, I just added my site in March, but I can see the SERP changes as far back as May 2015.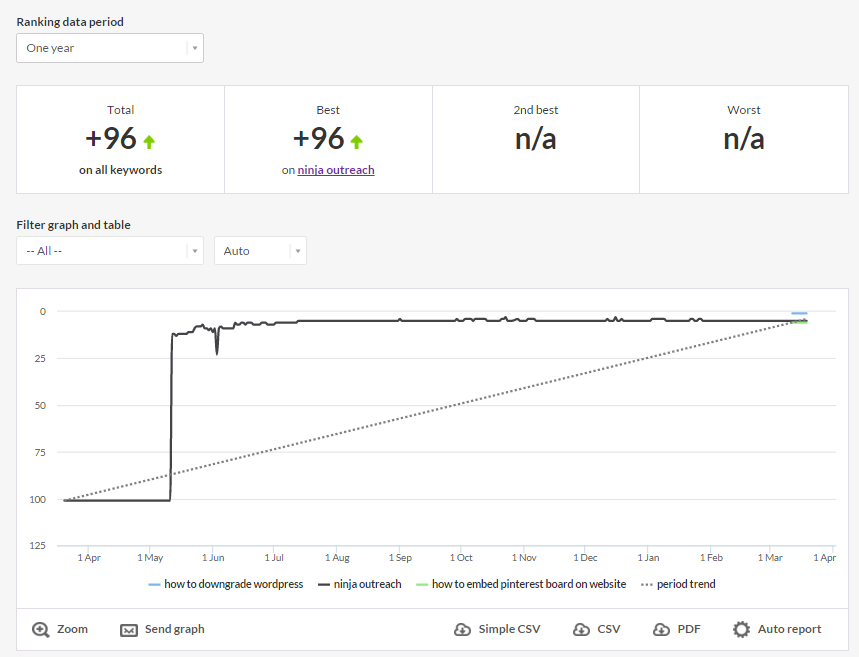 It doesn't seem to work for all keywords, but it's great data to have.
Keyword Ranking Reports
You can export your keyword ranking graphs as a CSV or PDF. You can even get fancy and add your logo to the report.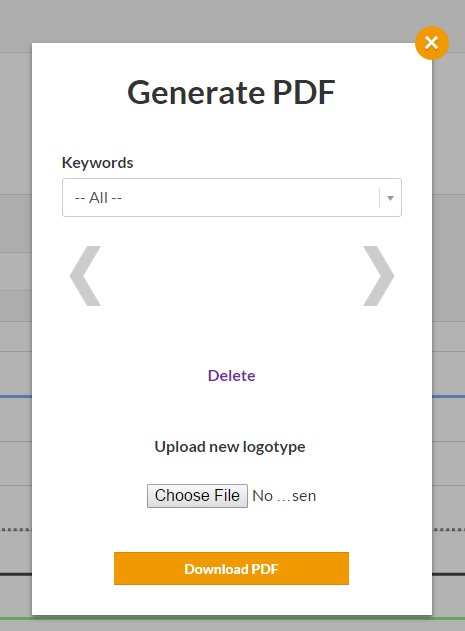 Here's an example of what the PDF reports look like.
You can also schedule reports to be sent out weekly or monthly.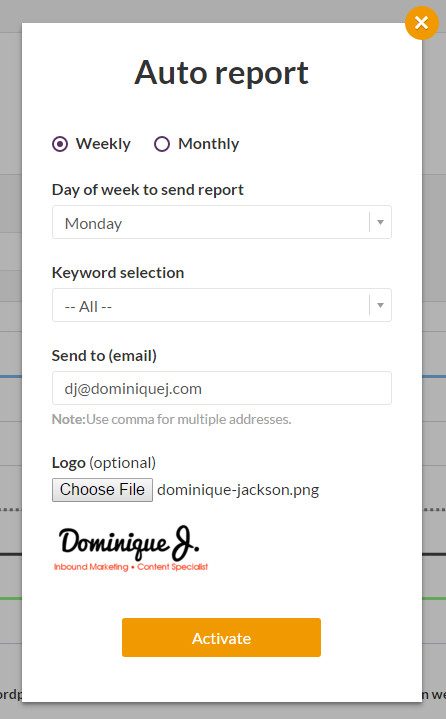 In addition to the email alerts that you schedule, Wincher will also send out emails if there are any significant changes in your keyword rankings, positive or negative.

Are The Rankings Accurate?
When it comes to keyword rank tracking tools, you might get some variation. Personalized search, location and a bunch of other variants factor in.
That being said, Wincher seems to be pretty accurate. To test, I did a search in an Incognito window for the keywords for my site. Since Wincher gets its rankings from Incognito searches, the results should match what I get.
Here's the results I got for my first keyword "how to downgrade wordpress"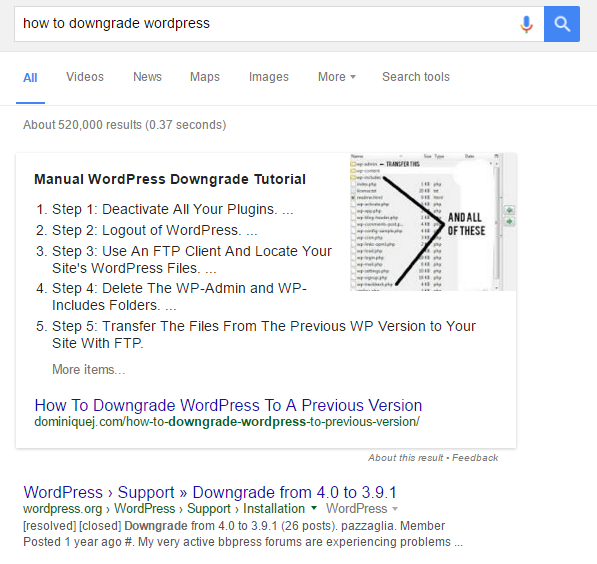 It's a match.
Next, let's look at the results for "ninja outreach".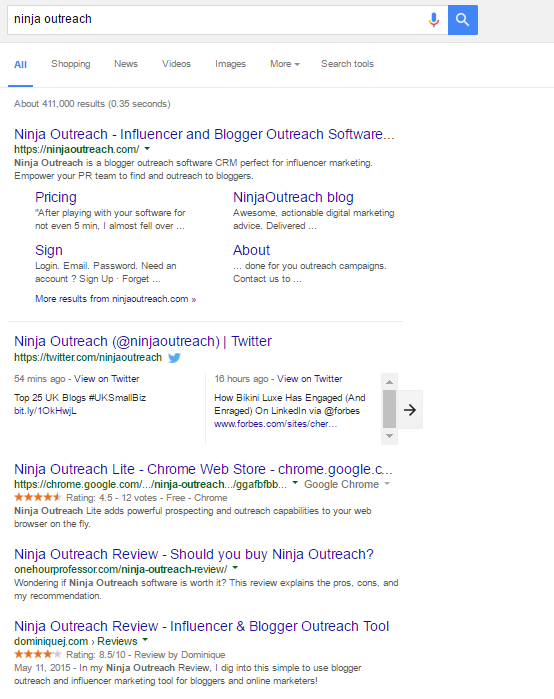 Another match.
Last, is "how to embed pinterest board on website".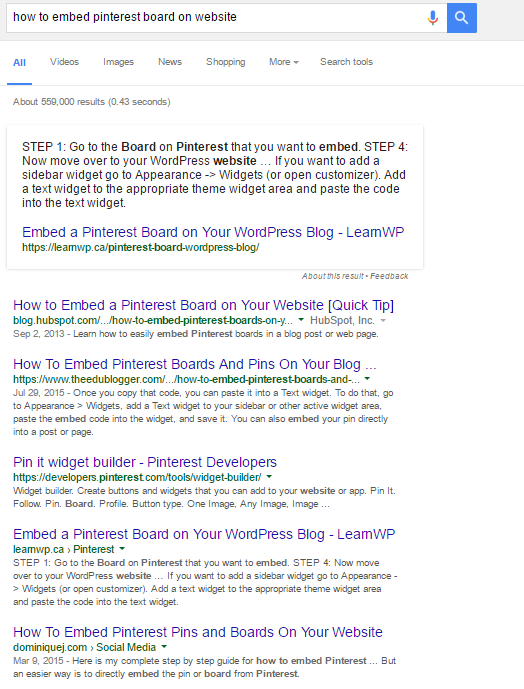 Again, Wincher is correct, I'm in the sixth spot for this one.
You can also see a breakdown of your site's ranking and the other search results by clicking on the position number on Wincher's dashboard.

Wincher will highlight your site and show you the list of the other sites ranking for your keyword.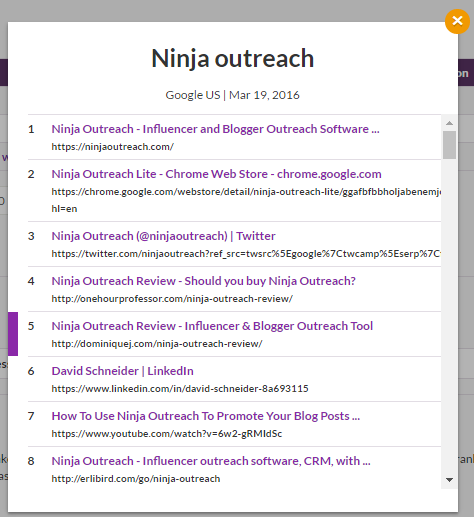 Wincher updates your rankings daily, so it's always current.
The Wincher WordPress Plugin
I honestly didn't even know they had this plugin until I did this review. They don't really promote it. I just stumbled across it in the footer of their site. The plugin just adds the Wincher dashboard to your WordPress site.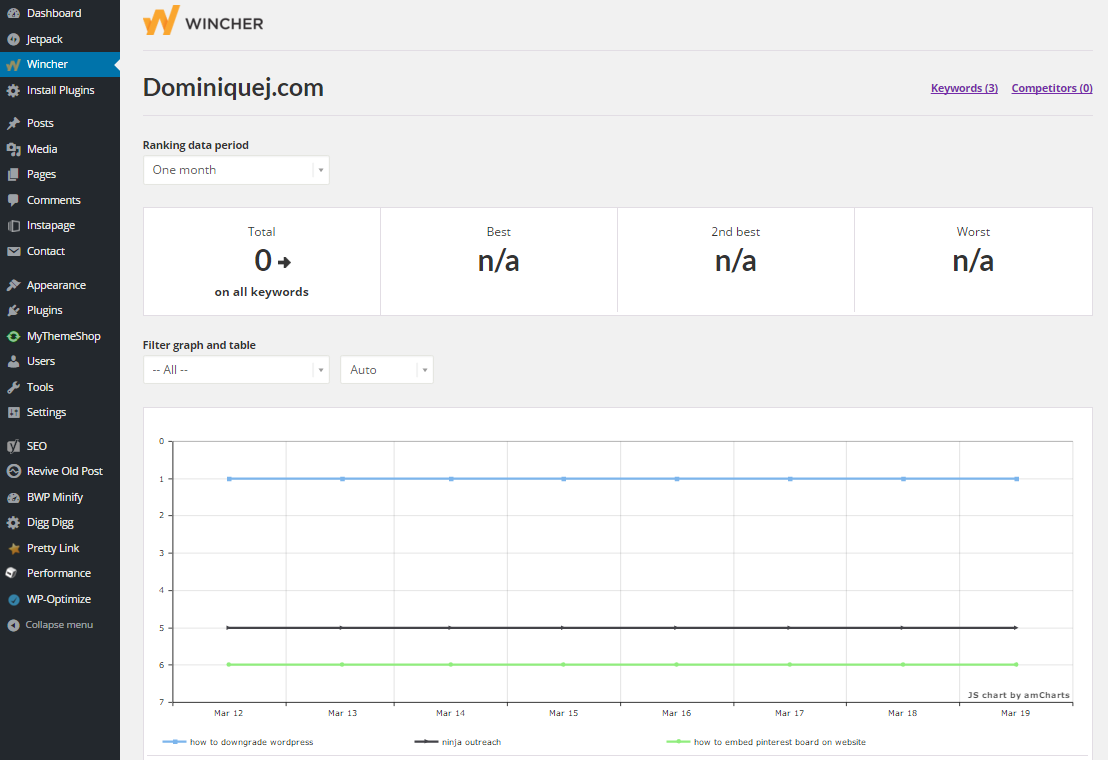 Although it's nice to have, I don't think I'll be keeping it. I recommend keeping your WordPress site as lean as possible by cutting out unnecessary plugins. I can just log into Wincher to see all this data, so there's no need to add it to WordPress. They also have plugins for Shopify and Weebly.
Other Features
There are some other features in Wincher like adding competitors and keyword grouping.
For competitors, you just enter in the URL of one of another site and you'll receive a notification if they surpass you for your target keywords or if you pass them. It would be cool to see some deeper competitor analysis here like what other keywords they're ranking for or how well optimized the competition is for your target keywords.
Keyword grouping is helpful if you're tracking a lot of keywords. It lets you categorize your keywords. Then, you can filter your ranking graph by groups.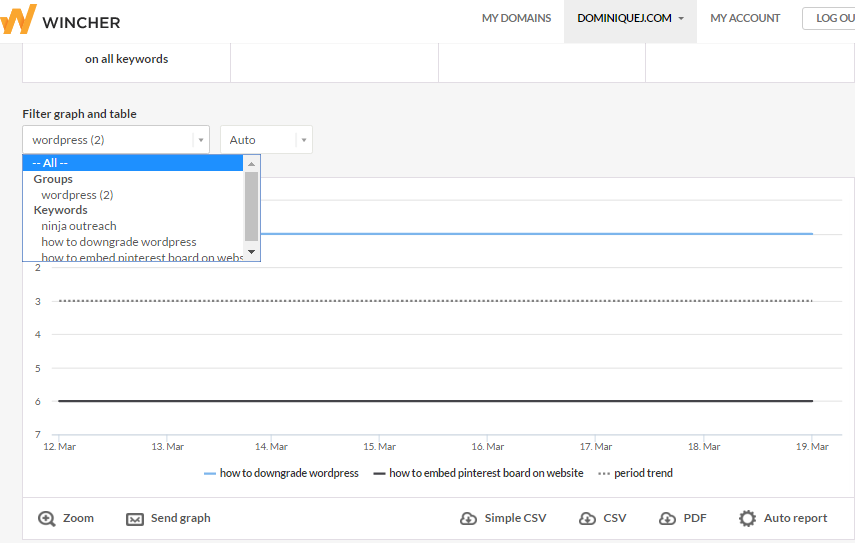 How Much Does Wincher Cost?
Pricing is one of the top benefits of Wincher. For a while, they offered free accounts, but now they've gotten rid of those (understandably). Even still, their pricing is SUPER affordable for bloggers.
The price depends on how many websites you're adding. Their pricing is in Euros. But since most of the readers here are in America, I'll break it down in dollars.
First domain = ~$6.76
Each additional domain = ~$3.38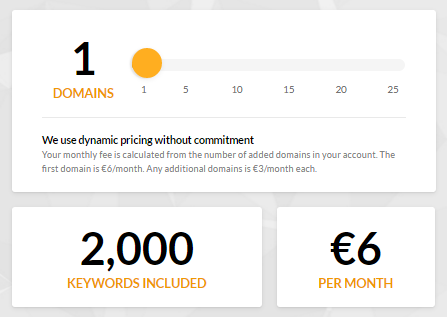 With each domain you add, you get 2,000 keywords, which is more than enough. I think the best tool to compare Wincher's pricing to is Serpfox since they are both primarily keyword ranking tools, without a lot of additional features.
Serpfox starts at $10/month for 50 keywords and unlimited domains. The next level up is $24/month for 200 keywords. Deciding between Wincher and Serpfox comes down to how many sites you have, and how many keywords you're tracking.
Who I Recommend Wincher For
Wincher is the perfect tool for bloggers just starting out with one or two sites, and don't have the budget to invest in all-in-one tools that include a keyword tracker (i.e. Moz or SEO Powersuite).
Obviously something like Moz is better than Wincher since a Pro account comes with a bunch of other awesome tools. But since I know a lot of you are just starting out and just want a simple, cheap keyword rank checker, I'd recommend giving Wincher a try until you're able to invest in a more robust tool.
You can try Wincher out for free with their 14 day free trial.
Wincher Review
Ease of use -

10/10

Interface -

10/10

Features -

7/10

Usefulness -

8/10
Summary
Wincher is a nice, cheap keyword rank tracking tool for bloggers just starting out with one or two sites. It's easy to use and does what it promises. It would be nice to see them add some more features like integrating Google Analytics, since stand-alone keyword rank tracking tools are starting to die out.