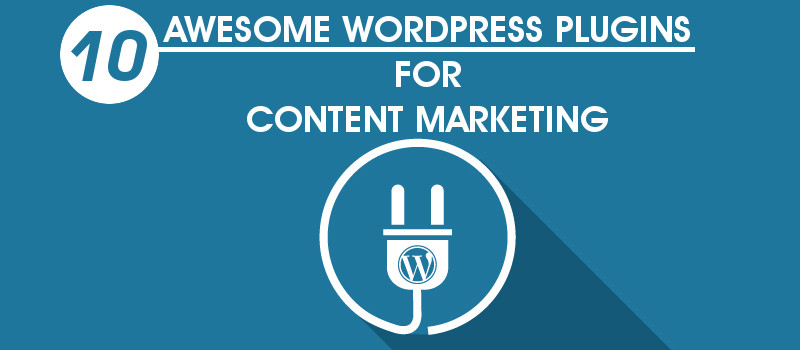 I love WordPress.
Just had to get that out the way. If you're like myself and millions of other people, there's a good chance that your site is powered by WordPress. Over 74 MILLION websites use the WordPress CMS, and for good reason. It's simple, intuitive, and there are a ton of awesome plugins that allow you to add cool features so that your site isn't bland and boring. And that's what I want to talk about today, the plugins.
As a content marketer, I've sorted through a lot of different WordPress plugins to find ways to add some flare and pizzazz to my content. Over the years, I've had the opportunity to install and use plugins that I really liked, and helped my content efforts on different blogs and sites. I've probably gone through thousands of them at this point. Ok, maybe not thousands, but it's a lot.
I wanted to share some of my favorite WordPress plugins with you, since I know you'd appreciate the awesomeness they contain. So wait no more! Here are 10 awesome WordPress Plugins for content marketing that you should use if you want to spice up your content, and reach more people.
Only one of these plugins is a premium/paid tool, the rest are all free!
1. WordPress Subscribe Pro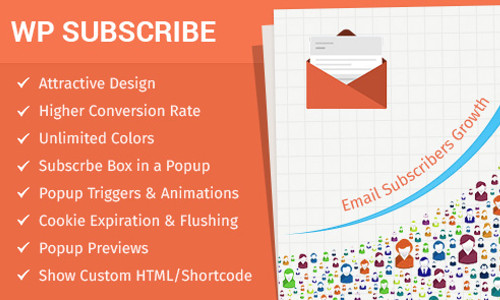 Building an email list is the first thing they teach you at content marketing school. Or at least it would be if content marketing school existed. WordPress Subscribe Pro is an awesome plugin from the good folks at MyThemeShop that helps you gather email subscribers with clean, simple, customizable forms.
WP Subscribe Pro lets you insert email subscribe forms on sidebars, within posts, and even as pop-ups. To see WP Subscribe Pro in action, just scroll down to the end of this post. It's the plugin I use to add the email subscribe box to the end of my posts, and also on the sidebar of my home page. It integrates with Mailchimp, Aweber, Feeburner, and GetResponse.
2. Digg Digg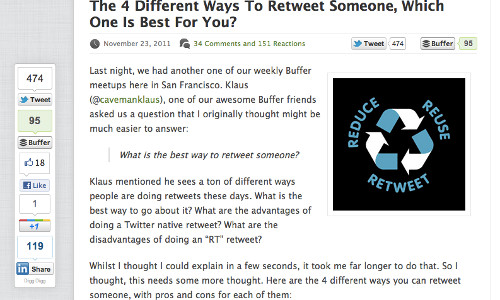 What's the point of making all of that spectacular content if nobody's sharing it? That's where Digg Digg comes in. Digg Digg is that hovering bar of social media sites you see on the left of all of my posts.
With Digg Digg, you can place the social sharing buttons at the top of your posts, the bottom of them, or hovering to the side like me. There are a lot of great social sharing plugins out there, but I've been using Digg Digg for years and it has served me very well, so it's always the one I recommend first. And it has a cool name, so that helps too.
3. SumoMe
SumoMe is a suite of of sweet plugins. I've used it for various sites in the past, and it packs a punch for content marketers. Here's a quick breakdown of the apps/plugins you get with SumoMe
Heatmap: See a visual representation of where people are clicking on your site
List builder: Add email subscribe forms to your site
Share: Social sharing buttons
Content Analytics: Shows how much of your content people are actually reading
Smart Bar: A cool bar at the top of your site to collect emails
Image Sharer: Places social sharing buttons on your images so people can share them on Twitter, Pinterest, & Facebook
Contact Form: Places a banner on the side of your site that people can click on to reveal a contact form
Highlighter: Let's people highlight the text on your site and share it on Twitter
Leads: Adds a popup email subscribe box
Scroll Box: Opens an email subscribe box as users scroll down your content
After looking at this list of apps you get with SumoMe, I know what you're thinking, "Why the heck is this post 10 plugins, when I can just use SumoMe?"
And the reality is that SumoMe does cover a lot of bases. And for some people, it may be all you need, particularly if you're looking for a free option to gather emails. But there are plenty of other awesome tools on this list that serve different purposes. Read on for more!
4. Click to Tweet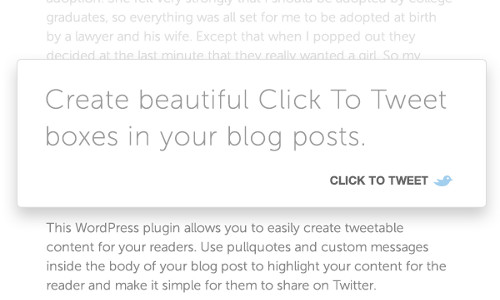 If your aim is to grow your Twitter account, this plugin will come in handy. Click to Tweet lets you embed quotes in a simple and clean graphic that really pops. Here's what it looks like in action:
If you click to tweet that, it will automatically create a tweet with a link to this article, and add my Twitter handle to it! I like Click to Tweet because it's more engaging than just the Twitter buttons that tweet the post title and URL. You can use this plugin to add tweetable quotes, statistics, or other catchy one liners within the body of your content.
5. Editorial Calendar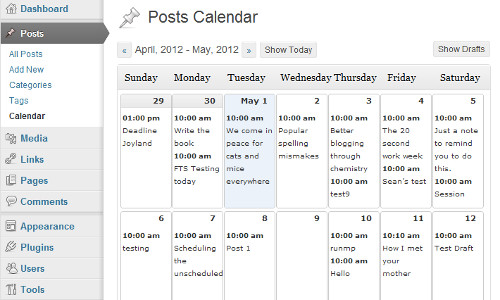 If you like to plan ahead and schedule out you posts days, weeks, or even months in advance, then the Editorial Calendar plugin will become your new best friend. One of the sites I manage is a magazine-style site, so I schedule out the content in advance so I can create content specifically for holidays or events coming up. Editorial Calendar allows you to drag and drop posts on a calendar so that you can get a bird's eye view of when posts will go live.
When you're trying to schedule multiple posts, the calendar saves you from having to go back and forth in the "Posts" section of WordPress or having to use an Excel Spreadsheet.
6. Easy Content Templates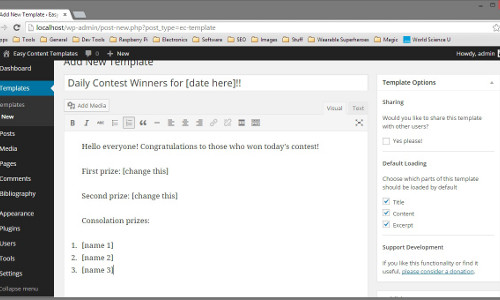 Creating content is something that a lot of people struggle with, especially those who are new to blogging. Easy Content Templates is a cool little plugin that lets you create templates for the structure of your posts. For instance, if you do a lot of "Top 10" lists or reviews, you might want them to all have the same general layout.
With this plugin, you just have to set the template up once, then you can apply it to any new posts you do. It saves you time, and eliminates the struggle of having to start completely from scratch each time.
7. Listly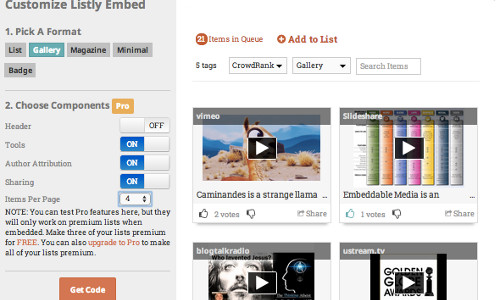 I don't know of a single blogger or content creator who doesn't like lists. Listly explains it best:
30% of blog posts are lists, because they work.
Listly is a site that makes it easy to create lists to share with other people. Your friends or people in your network can add to lists, which makes things a little more exciting. The Listly WordPress plugin allows you to embed your lists into blog posts or pages with ease by connecting to your account and giving you a short code to paste wherever you want your list to go. Here's how the final product will look:
Pretty sweet right? And there are plenty of customization options you can add to your lists to make them look even more awesome.
8. Yet Another Related Posts Plugin (YARPP)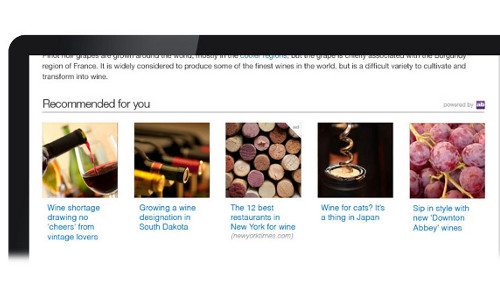 Have you ever read a blog post, come all the way down to the end, and then left the site? YARPP is a plugin designed to stop people from doing that on your site. This WordPress plugin places thumbnails at the end of your posts to related posts on your site. This keeps people on your site longer, and makes it easier for them to navigate through your content.
A lot of premium WordPress themes are starting to include a feature like this, but if your theme doesn't, then I highly suggest installing Yet Another Related Posts Plugin.
9. ImageInject (formerly WP Inject)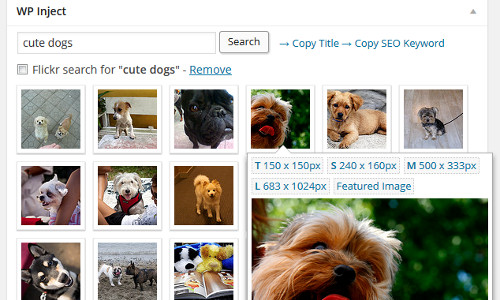 Got images?
Pictures are one of the best ways to stop your content from being dull, boring, and all text. When I see a huge 2,000 word article with nothing but text, it turns me off. When you have 2,000 words of just text, vs. 2,000 words with images mixed in, it looks a lot easier for a reader to digest and is more appealing, even though it's the same amount of text. The trouble that a lot of bloggers have (myself included at times) is finding images that you can use legally, and that don't look like this.
ImageInject is a plugin that makes it A LOT easier for you to  find images, and "inject" them into your content right from the WordPress content editor. It uses Flickr's database of creative commons photos. ImageInject takes care of two common problems bloggers and content marketers have:
Finding pictures that are free to use
Wasting time searching Google and image databases for pictures
If finding free images to use on your blog sucks up more of your time than it should, you'll love this plugin.
10. WP Review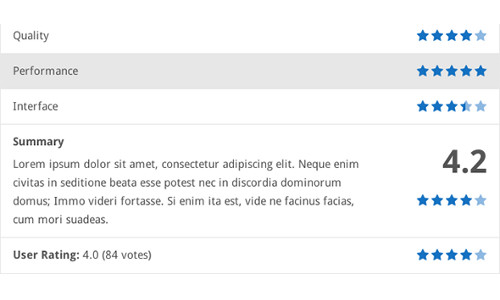 Product reviews are a very popular type of content. People are always searching Google for info on products and services they're contemplating buying. Depending on what type of site you have, you should definitely fit reviews in when you can. Particularly if you're looking for ways to monetize a blog. You can place affiliate links into your posts for products that you review and earn a commission if anyone buys through your link. But that's a whole other post.
WP Review is another plugin from MyThemeShop, and it allows you to make your reviews look more professional and appealing by adding a review summary box into your posts. Here's an example of what it looks like in action.
One of the biggest benefits of the WP Review plugin is that it supports Google Rich Snippets. That means that when you publish a review post, your article will show those little star ratings in Google search results, which makes your content stand out more than your competitors.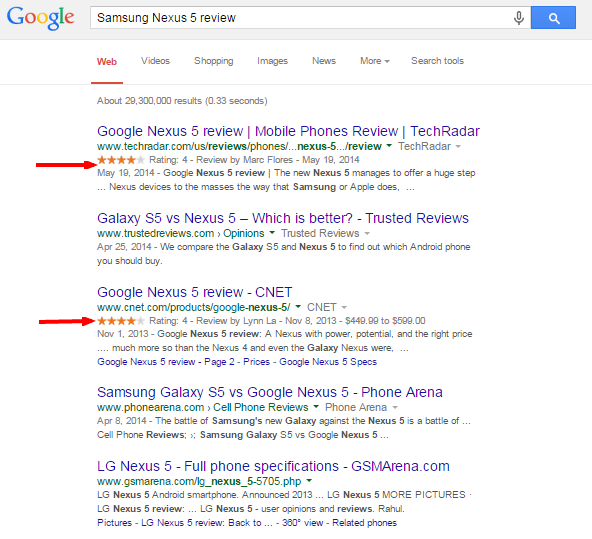 Give any of these WordPress plugins a try if you want to start getting more out of your content. What plugins do you use or recommend for content marketing? Let me know in the comments!